Our Mission
Our mission is helping businesses grow. We do this by helping you win more customers with marketing that pays for itself. It's not just a good slogan, it's the way we do business. We work hard to understand your business and sales process as well as your market, competition, and ideal customer. We use that information to help you develop an online sales funnel that drives targeted traffic to relevant content that generates qualified leads. We then work continuously to optimize your campaigns to maximize your return on investment (ROI).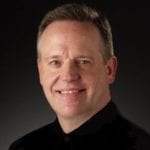 Website traffic is up 177% year-over-year and 244% – 600% in our prime geographies. Combined with a 80% better conversion rate, we're enjoying a break-out financial performance. We've expanded to keep up with demand and are expecting to continue the record breaking results.

Randy Hughes, President, Elevated Roofing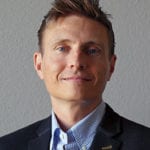 As an experienced entrepreneur, I can honestly say Carl at Improve & Grow is incredibly good at what he does. There are not many people I have met who truly know about SEO and PPC – Carl is one of those people. He has massively helped my business and has given me a tremendous ROI on my investment with him.

Andy Haywood, Owner, Haywood Holdings, LLC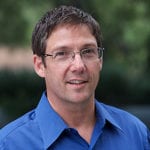 Improve & Grow have been the key reason our site ranks so high for industry search results. They are true experts and we consider them a mission critical team member since most of our leads come from Google.

Bryce Finnerty, HingePoint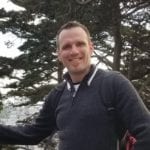 Carl and his team are outstanding! I spent a number of years in the industry before I stepped out to operations and away from the marketing and development business. I have found it very difficult to find anyone that provides the level of service and QUALITY that I demand and know is possible in this industry. Carl and his team deliver exceptionally well and you'd be hard-pressed to find a better team.

James Baron, VP of Operations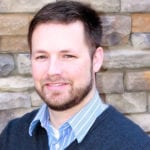 Carl and his team are extremely knowledgeable and well versed in market trends and best practices. They have been very helpful in building our online presence as well as creating a beautifully redesigned website. Improve & Grow lives up to their name.

Jamie Sensenig, Guest Services Director, Black Rock Retreat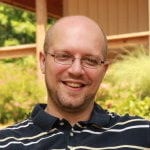 I have worked with Improve & Grow over the past 4 years. Prior to that, I worked with 2 other SEOs that over-promised and under-delivered. Not so with Carl. He has taken the time to understand our goals, study our market, and guide us toward being well positioned in every respect.

Justin Harnish, Refreshing Mountain

We've worked with the team at Improve & Grow for nearly 2 years, and they continue to surpass our expectations. Incredibly knowledgable and intuitive, but what I appreciate most is their level of service and the way they conduct their business. Thanks for being a great partner for us!

Matt Kocher, Vice-President, SDP Creative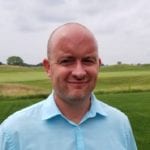 My company went from looking to add more work, to trying to figure out how to complete all the new projects we have obtained. This happened in a short 6 months. I could not be more impressed with the results of this campaign!

Mike Dallmann, Owner, AdventureTURF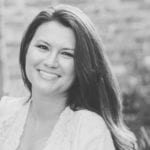 My company has been working with Improve & Grow for over a year. Since working with their polite and professional staff we have seen a HUGE growth in our website traffic and leads. Digital Marketing was a new venture for us and though I may not understand (trying to learn) ALL that they do, I TRUST them completely to do the right thing. They are amazing at customer service and I would recommend them to any company that wants to improve and grow.

Misty Skinner, Vice-President of Marketing, BR Williams
Our Values
We care about your success
We're always working to improve your results, including helping you figure out what is working, what to change or stop, even if means less money for us.
We are always learning
We stay on top of industry trends and best practices so that you don't have to. We share what we learn and how to apply it to your business on a regular basis.
We are always improving
We believe there is always room for improvement, even when we are doing well, we are always on the hunt to find ways to make it faster, better.
We take ownership
We strive to do what we say we are going to do, and if we unable to, we own up and tell you what we are going to do about it. You'll get a monthly report from us that shows your results and exactly what you are getting for your money.
We are available
We have a monthly meeting just to check in, review how things are going and discuss ideas for how we can make things better…but you can email, call or text us at any time in between. We typically respond on the same day.
We work hard
We have fun in our office, but every person works hard because we value the time we are spending on your account as though we were paying for it.
We're Always Looking for Good People
That Are Passionate About Improving & Helping Our Clients Grow Their Businesses
Companies We Partner With