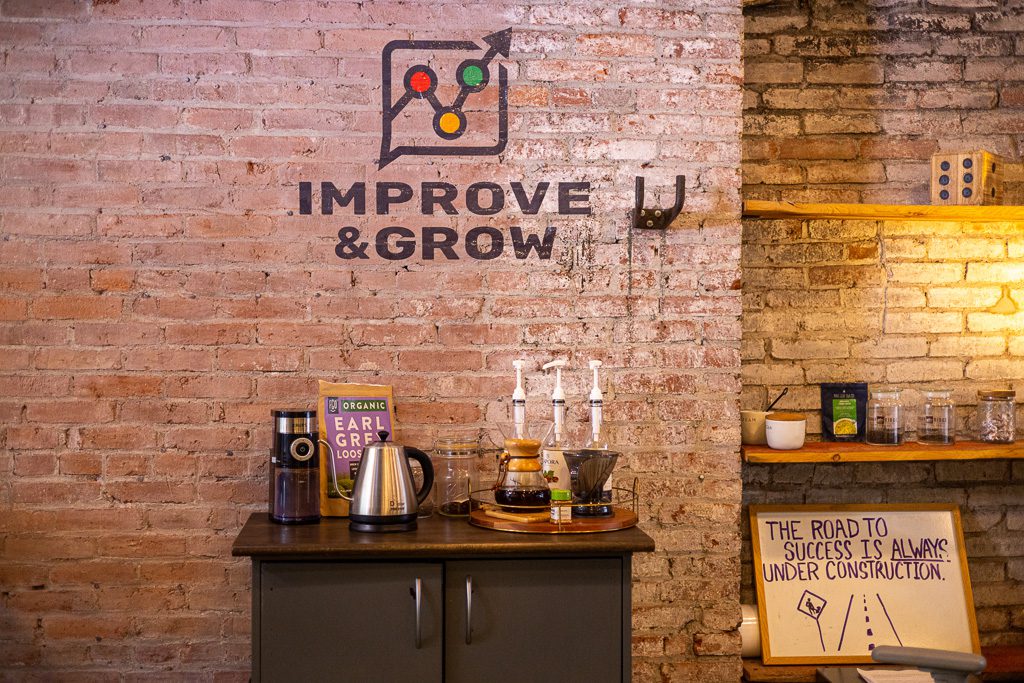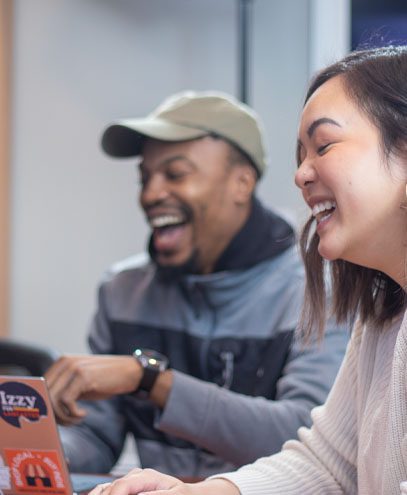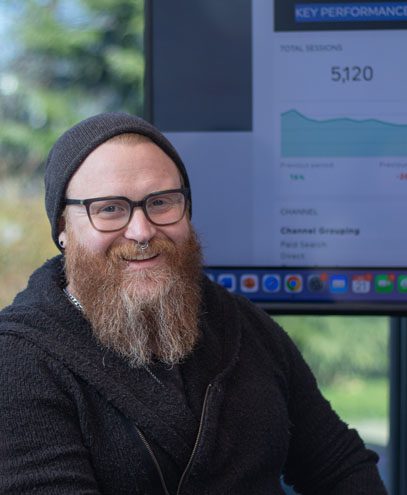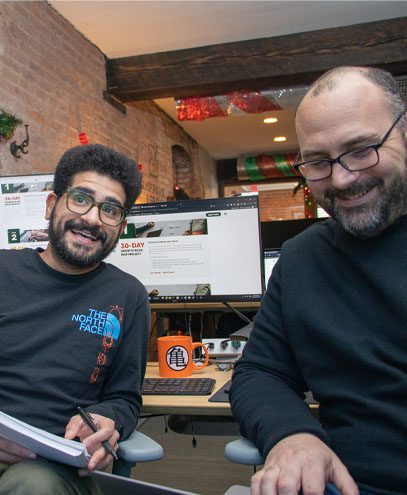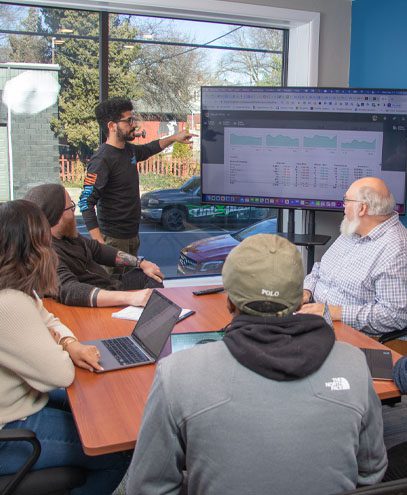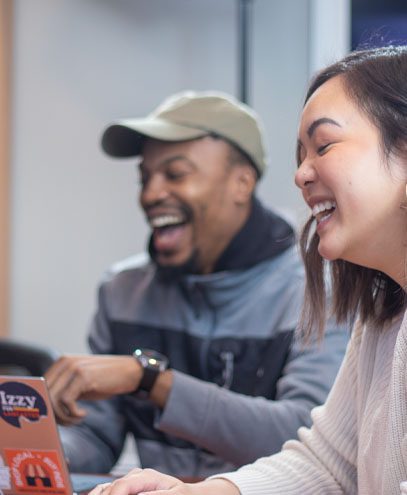 What makes Improve & Grow a great place to work? Projects that grow and challenge you, great clients who always keep you learning, and a team that is truly better together.
At Improve & Grow, we believe in celebrating the wins, big and little, and building a team that can serve our clients in the best ways possible. People are at the core of all we do, and we're looking to grow our team. Interested in working with us? We'd love to hear from you!
Passionate. Collaborative. Self-starting. Flexible. Respectful. Supportive. Dedicated. Curious. These are some words commonly used to describe the culture at Improve & Grow.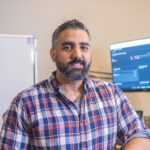 Michael Arrieta
SEO Manager | 2 years
What I believe makes us unique is that in addition to our technical, analytical skills we each have sense for understanding our clients business - more so than other agencies I've worked with. I believe this stems from our laser focus on qualified leads, and close attention to client needs.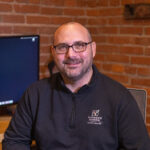 Carl Lefever
Owner, Founder | 9 years
We are truly focused on results over money and we care more our people than profits.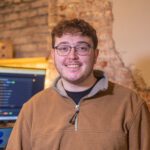 Harrison Potts
SEO Specialist | 3 months
There is a heavy focus on not only self improvement but also on how to be a more efficient team. There is a great sense of community through team-related work activities such as Team Bingo that are fun ways to unite everyone to do their best.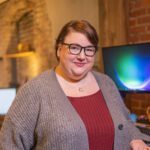 Tracy Stauffer
Customer Success | 6 months
Can something be laid back and fast paced at the same time? Because that is Improve & Grow. We all work hard, very hard, but we also make each other smile, laugh, and enjoy spending time together as well. The encouragement is constant. Growing is constant. Teamwork is constant.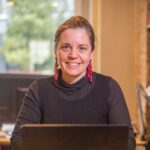 Erin Walker
Customer Success | 2 months
I like the pace and flow of work, the hardworking attitudes, and the commitment to excellence.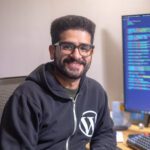 Ricky Angeles
Web Developer | 4 years
What motivates me is seeing my work directly effect our clients in a positive way.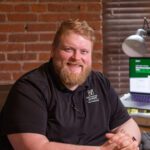 Sam Shoemaker
Creative Manager | 6 years
One of my favorite I&G stories is this... A few years ago, two members of the leadership team got into a disagreement on how to handle a meeting. In the end the person who mishandled the situation hand-wrote an apology taking responsibility for the meeting. This memory is a good example of the integrity, humility, and kindness of our team.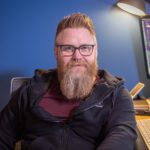 Scott Rehnberg
Content Manager | 5 years
What makes us unique? I think it's in the name. Improve & Grow. It's obvious we want the business to do that (a lot of companies would say that) but we want that for each other in all aspects of our lives. As professionals, in our families, spiritually, in our community, and we want the same for our clients.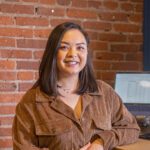 Jen Leong
Customer Success | 1 year
One of the best things about I&G is working with a team that truly cares about the clients and their success. But a few additional highlights are:
At Improve & Grow, we're about much more than just going through the motions each day. We make a conscious effort to deliver the best quality services we can to our clients while creating an environment that truly encourages our employees to thrive. 
Growth for everyone is important to us, and our employees speak highly of the ways we encourage them to expand and create impacts. From helping clients solve problems to volunteering in our local community, our group is passionate about working with others.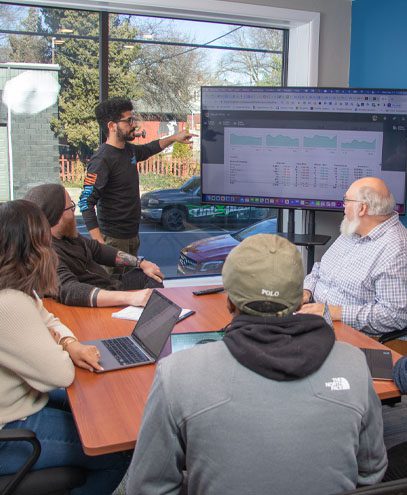 We take pride in the differences we make
We have been in business since 2014 and the clients we serve, the services we provide, and the people on our team have all grown. Since day one, these principles have driven how we operate. As a small marketing agency, our powerful team of collaborative, passionate, and encouraging people is what makes who we are. 
We care about people. A lot!
Our clients, our employees, our community. We hold relationships in high regard and have crafted a work culture that encourages our employees to work hard as a team 'in the office' and play even harder as passionate people outside of work.
"The success of our customers is how we measure our efforts and results."
Jen Leong
Customer Success Manager
1.5 years
We invest our time, money, and resources into supporting and uplifting our community, staff, and clients.
Scott Rehnberg
Content Manager
5 Years
"Our actions are driven by what gets results for our clients"
Noel Maldonado
Off-site SEO Specialist 
5 months
"Continual improvement is about making sure we are ready for our clients next challenge."
Ricky Angeles
Web Developer
4 years
"Excellence is about providing our best service at all times, and producing high quality products in the process."
Devin Anderson
PPC Specialist | 1 year
"Integrity is doing what you said you would do. A promise made is a promise kept."
Skip Lefever
DMS Manager | 6 years
What our clients are saying about the Improve & Grow Team
I have worked with Improve & Grow over the past 4 years. Prior to that, I worked with 2 other SEOs that over-promised and under-delivered. Not so with Carl. He has taken the time to understand our goals,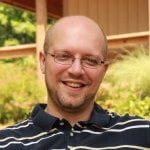 I absolutely love, Carl and his team at Improve and Grow! They go above and beyond to work with you and your business needs no matter your size. They have helped us take steps within our budget, and set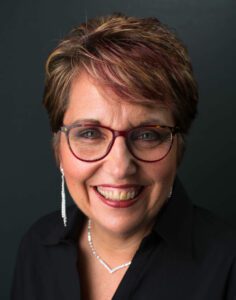 My company went from looking to add more work, to trying to figure out how to complete all the new projects we have obtained. This happened in a short 6 months. I could not be more impressed with the
We believe that taking care of our employees includes much more than just competitive pay and the proper tools to do their job. We aim to create a work life balance for all employees.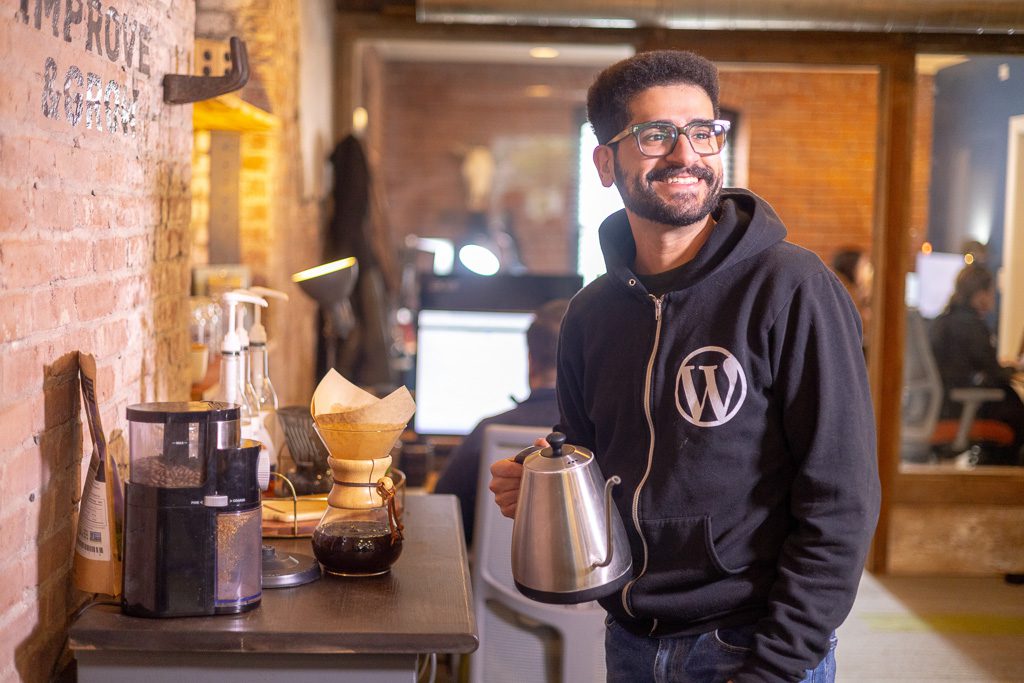 Benefits of working at Improve & Grow include:
Generous Profit-sharing Program
Retirement savings
Paid leave
Holiday PTO, include flexible options
Opportunities for growth and furthering your career
Coaching relationship and opportunities
Flexible PTO (we trust our employees to do their work and manage their schedules when needed)
Work is what we do not where we go (enjoy 2 days WFH/week) 
A comfortable office on east side of Lancaster, PA (walking distance to restaurants, pubs, coffee shops)
The tools you need to work effectively – including your own Mac or PC laptop
A team that's excited to have new ideas and new contribution to our work
In addition to your benefits package, our team frequently comes together for lunches, happy hours, mentorship, fellowship, and other gatherings. While it's not a requirement to join along during these times, we find that our employees love connecting outside of the office – and we encourage you to join us.
We make it simple for interested candidates to engage with our team. From start to finish, we keep things personal and are always here to answer your questions. 
*This process usually takes 3-5 weeks to complete.
We'd love to hear from you! Apply online through our career page, LinkedIn, or Indeed. You can expect to hear back from us within 1-2 weeks of applying.
Our hiring team is excited to review your profile and get to know you better! We'll be in touch within the next week or two to schedule an interview if we feel you're a good fit.
If we think you're the right person for our team, we'll schedule a 30-minute introductory phone call to chat and answer any questions you have. We like to keep things light and casual, so don't be nervous!
We're excited to meet you! After the introductory call, we'll schedule an interview with members of our team so you can get to know us better. We prefer to meet you in person, but also can be flexible based on your situation.
We enjoyed talking with you about the job and getting to know you! If our team is ready to bring you on board, we'll invite you to complete an online assessment to ensure that your qualifications prepare you for the role you're seeking.
Congratulations, we'd be thrilled to have you join our team! If your assessment results confirm your experience, and our team is ready to hire you, we'll make you an offer within the next 1-2 weeks. We're excited to welcome you aboard!

Prepare yourself with insider tips 
We're not into gatekeeping and love to share our secret sauce with our community – including you. Here are some helpful tips you may want to keep in mind while going through our hiring process: 
We encourage you to read all available positions as some openings might be a better fit for your talents than others. We believe in having the right people in the right spots. 
While cover letters aren't required, we encourage you to share as much information as possible with us about you in your online application. 
We're looking for marketers who have unique talents to bring to the table. Your differences should be highlighted, not masked. 
Improve & Grow is a place where everyone is welcome, and we strive to make our team feel comfortable and connected. Not only are we all passionate about the work that we do, but we're extremely passionate about our lives outside of work – and love to share that. We celebrate the ways in which we all connect and what makes us each uniquely different. 
From community fellowship and lunch breaks together at favorite restaurants to sharing the latest parenting tips, good reads, and sushi recommendations, we enjoy a team chemistry that collaborates in more ways than one.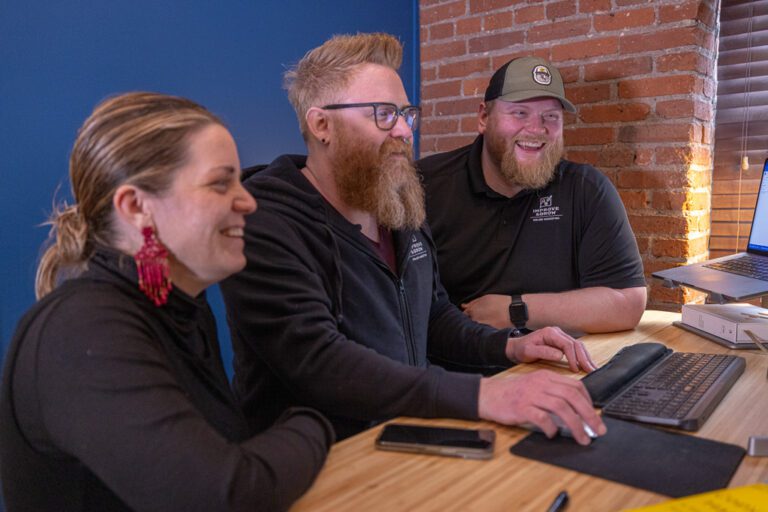 Find the right fit for you
View our current job openings to find the perfect position for you. Simply select the 'Apply Now' button to begin the application process and tell us a bit more about yourself. We look forward to hearing from you soon!
Frequently Asked Questions