Is your website helping your business grow?
---
Is your phone not ringing as much as you'd like?
Is your website failing to show up ahead of competitors on Google?
Has your sales rep gone too long without a qualified lead?
Are you getting phone calls from the wrong people?
Are you disappointed that your marketing isn't doing what it should?
Have you been burnt by a bad marketing strategy or a fancy website?
We want to help you turn your website into a growth engine,
just like we did for these businesses:
You should have a website that makes you money.
The problem is, as a small business owner you have hundreds of things to focus on to run your business. You don't have time to become an internet marketing expert.
If you are cutting a check for a new website or an online marketing strategy, you should not have to guess if it's "worth the risk." You should have confidence that the money you are spending will return 2-3x or more.
As a small business, we understand the need to make every hour and dollar you invest count. Our number one mission is to help you win more customers, because we know that if you grow, we grow too.
Leave behind the frustration and enjoy your business again with a steady stream of qualified leads and a stronger bottom line.
Curious? Contact Us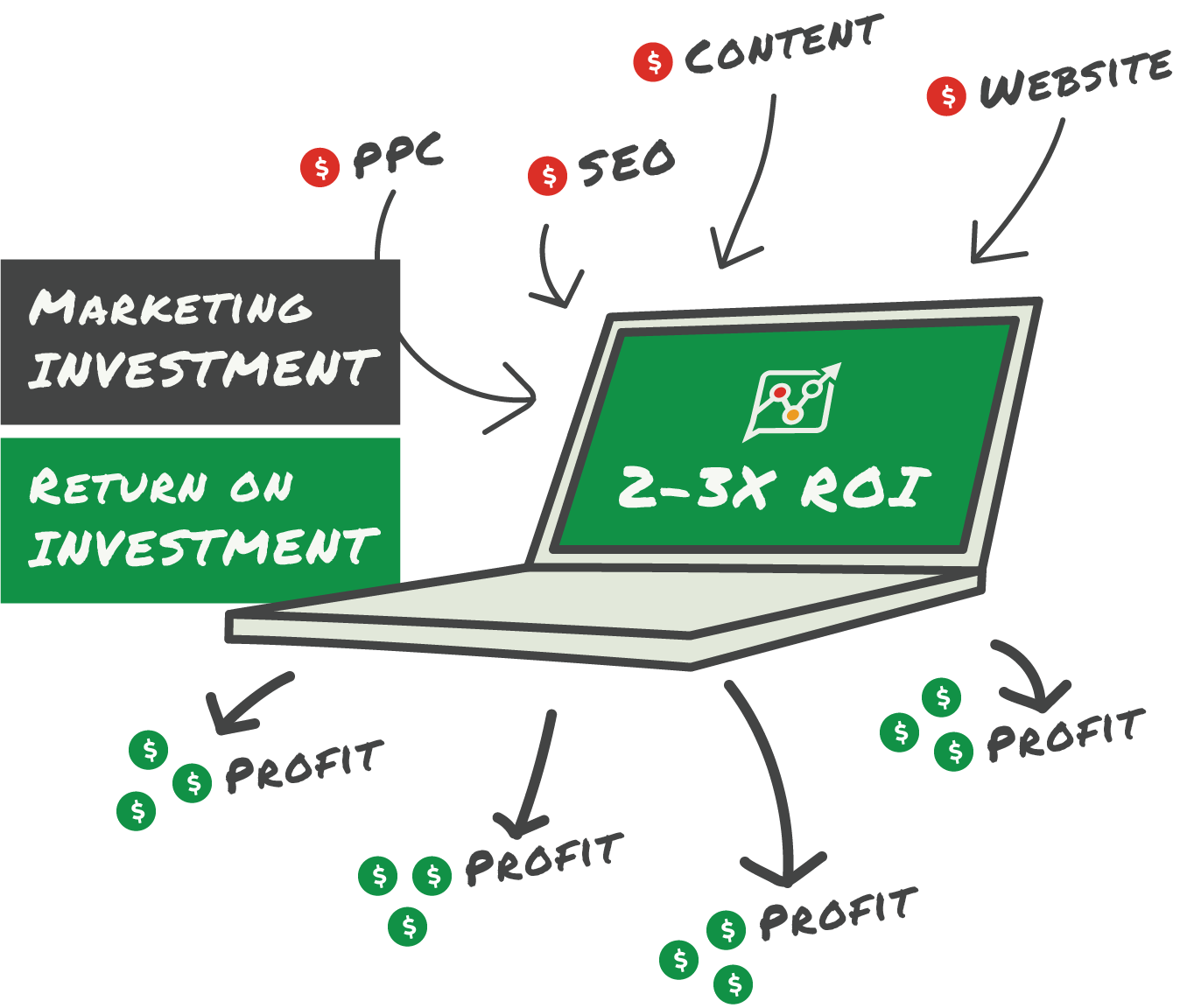 Our proven process for filling your sales pipeline with qualified sales leads without random acts of marketing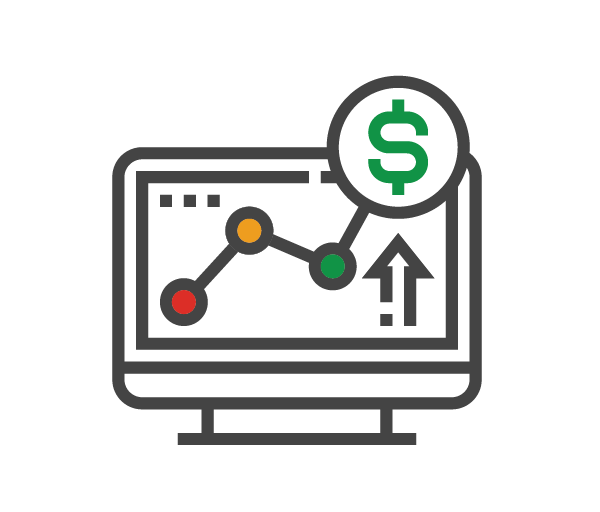 Develop Growth Road Map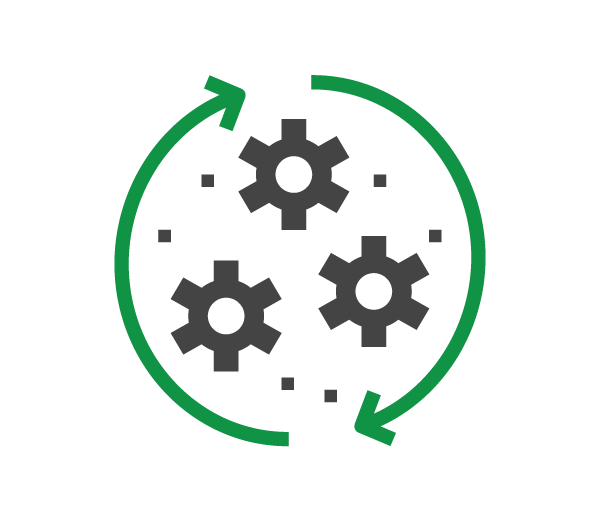 Build Inbound Lead System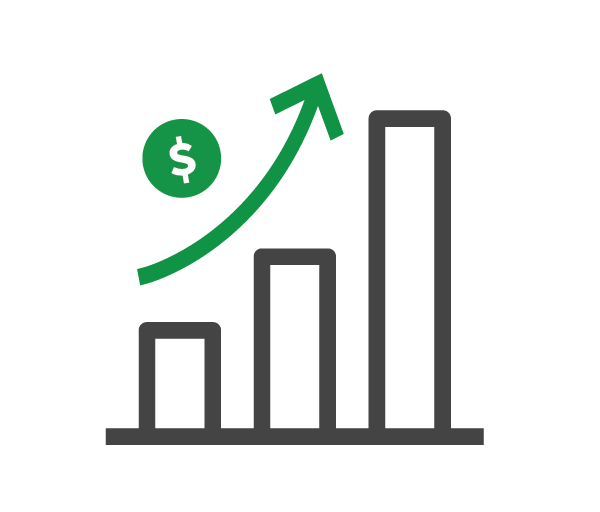 Grow Lead Volume
Our Growth Marketing Services
Get a marketing strategy that you can count on to deliver sales
Build a website that is designed to convert your visitors into customers
Fill your website with traffic from people that are ready to book
Feedback from Our Clients
My company has been working with Improve & Grow for over a year. Since working with their polite and professional staff we have seen a HUGE growth in our website traffic and leads. Digital Marketing was a new venture for us and though I may not understand (trying to learn) ALL that they do, I TRUST

…

them completely to do the right thing. They are amazing at customer service and I would recommend them to any company that wants to improve and grow.Misty K. SkinnerVice President of MarketingBR Williams

read more
"From other companies I've worked with, it's the honesty and integrity of your firm that sets Improve & Grow apart. I know that our dollars are well invested and will grow our business – that you have our best interests in mind. I have appreciated the honesty during COVID especially on where to

…

best invest our limited dollars. It's clear you understood the current business climate and would only recommend tactics that could bring a return. We have a great deal of respect for everyone we have worked with, and we feel they are experts in their field. I also appreciate your focus on tourism and what you've done for the industry, especially during COVID, in providing guidance and strategies. Your team always answers our questions and is quick to respond. Even if the work can't be done immediately, you give guidance on timing that is helpful for us – your team has also been quick to fix urgent issues, such as our online store during the busy holiday season. We appreciate our relationship with Improve & Grow and look forward to future successes together."

read more
I run a scooter tour business in Lancaster, PA. We were looking for an agency that could help us generate more bookings from our website. Improve & Grow didn't just offer us a standard SEO package, they helped us develop a comprehensive digital marketing strategy with all of the numbers to back it

…

up. In our first year we grew by over 30%, and we are already crushing last years sales, despite a 2 1/2 month shutdown due to COVID-19! The team is very responsive and fun to work with.

read more
Improve & Grow have been the key reason our site ranks so high for industry search results. They are true experts and we consider them a mission critical team member since most of our leads come from Google.
I have worked with Carl at Improve and Grow over the past 3-4 years. Prior to that time, I worked with 2 other SEOs that over-promised and under-delivered. Not so with Carl. He has taken the time to understand our goals, study our market, and guide us toward being well positioned in every

…

respect. He is transparent with his successes/failures, he is reliable with project deadlines, and it is obvious that he works hard to over-deliver on the goals that he sets for his accounts.One of the things I respect most about his work approach is the effort he puts into testing/tracking, and then making decisions based on hard data vs. "best guesses". Sometimes this isnt always possible or worth the effort, so he is realistic in this regard as well, but whenever possible, projects are created to be track-able and to generate statistics that can guide future actions.

read more
I absolutely love, Carl and his team at Improve and Grow! They go above and beyond to work with you and your business needs no matter your size. They have helped us take steps within our budget, and set goals we can achieve. We have seen tremendous growth since working with them, and continue to

…

strategize with them for the future! A huge thank you to Carl for working with us, and helping us to understand our market and business!!

read more
Worked with Carl and team on several different websites and SEO strategy. Very professional and responsive. Results on SEO generation have been strong. I really enjoyed working with the group and will do so again when its time to start a new project.
Improve and Grow exhibits a client-centered focus that results in vibrant collaboration.
We've worked with the team at Improve & Grow for nearly 2 years, and they continue to surpass our expectations. Incredibly knowledgable and intuitive, but what I appreciate most is their level of service and the way they conduct their business. Thanks for being a great partner for us!
I have been working with Improve & Grow for a while now and their ability to provide us with leads has been outstanding. Highly recommended company.
Carl and his team at Improve and Grow helped us in so many ways, like teaching us about Search Engine Optimization and how to improve our Paid Ad Campaigns. With every small improvement they made, we saw improvement in our ticket sales! Thanks so much!
Before Improve and Grow our website was with a hosting company and we were using their limited website tool. We were introduced to Improve and Grow about 4 years ago and have not looked back. We were cautious about entrusting our website to a new agency and expressed our concerns. Carl answered all

…

of our objections, laid out the plan of action and we moved forward. They redesigned our website and began the task of SEO, PPC, creating links and creating value in our website to help us rank at or near the top of searches. Their work has helped our business grow. They have been available for even the most basic of questions, helped us understand the process. I've had significant interaction with nearly everyone on Carl's team and found them knowledgeable, professional and with the best interests of our business at the front of their work. Take a solid look at Improve and Grow and I think you will like what you see.

read more
An incredible team that goes above and beyond to service clients!
As a small business stepping up from a generic website providing limited results, it was important to me to find a company that understands website design and development projects. Not just on an aesthetics level, but also in terms of building in SEO and improving search results. The team at

…

Improve & Grow nailed it!

read more
This is an Amazing team that can take your SEO, online presence, and ROI to an entirely new level. If you need a team that can handle anything from on-site & off-site SEO, PPC, and digital marketing strategy, call Improve & Grow!
On Feb 1, I had my 4 year work anniversary. This team is wonderful and the job fulfillling, and I'm excited for year 5 and beyond! I have never seen the kind of dedication to our clients as I have here. Conviction to put our clients' needs before our own is real and it shared by our whole team.

…

BUT, in this review, I want to stress something else…Each member of our growing team is encouraging and inspiring in their own way. We work hard for our customers and company, but all the while enjoying each other's company, even when it's only virtual. We look for ways to help each other and we take the time required to understand one another.Is it a perfect team? No, we get a little snarky or even angry, but after someone has their time upon their high-horse, there is most often a humble apology shared.This past year was full of unimaginable change. Yes, tough painful change, but good change as well. Yes, this post is a litle sappy, but I think this sentiment will be shared with my team members.I'm grateful for Improve & Grow. I'm looking forward to continuing to better serve our clients, community, and our team. ~ (Sappy) Sam.

read more
Carl and his team are extremely knowledgeable and well versed in market trends and best practices. They have been very helpful in building our online presence as well as creating a beautifully redesigned website. Improve and Grow lives up to their name.
Carl and Sam did a phenomenal job developing the website for Twin Pine Manor Bed & Breakfast. It was evident that they genuinely care about their customers' businesses and helping them to grow. They took my ideas and helped to create the dream/vision I had. The whole experience was organized,

…

efficient, and clear. I was kept up to date on our progress and any questions I had were answered quickly. I have already and will continue to highly recommend Improve & Grow.

read more
Now that we have been working together for 6 months, the marketing campaign has FAR EXCEEDED my expectation. Not only are my current staff and I completely booked with new projects, we are looking to add new staff to accommodate our influx of business. My company went from looking to add more

…

work, to trying to figure out how to complete all the new projects we have obtained. This happened in a short 6 months. I could not be more impressed with the results of this campaign!

read more
A little over a year ago, our company made the decision to hire Improve and Grow to improve our SEM strategies. With 9 locations across Texas, we were worried that it would be difficult for I&G to individualize their approach in each of our markets. I have been pleasantly surprised to find that

…

Carl is receptive to our suggestions, and he has been eager to learn about our business. Additionally, we have seen positive results and we expect that will only continue. I don't say this lightly, but we have come to trust Carl and his team with what we consider one of our most valuable marketing tools. I would highly recommend Carl and his team.

read more
Carl and his team are outstanding! I spent a number of years in the industry before I stepped out to operations and away from the marketing and development business. I have found it very difficult to find anyone that provides the level of service and QUALITY that I demand and know is possible in

…

this industry. Carl and his team deliver exceptionally well and you'd be hard pressed to find a better team.I highly recommend them for anything related to online marketing and strategy as well as other things that they are capable of assisting with as well. You won't be disappointed!

read more
Next Reviews