Targeted Traffic + Relevant Content + Qualified Leads = Profitable Revenue
On the surface, online marketing is pretty simple – drive traffic to your website, generate leads and close the sales. But in practice, it's not always obvious how to develop the right traffic, create engaging content, and generate good leads in a way that produces more profit than you spend on marketing. That's where we come in. We develop a custom marketing strategy for your business that results in an "online sales funnel" that delivers at least a 2-3X return on your marketing investment.
While the specifics of the strategy we develop will be unique to your company, our focus is helping you develop targeted traffic, engage users with relevant content, and convert them to qualified leads in a way that results in profitable revenue for your company. As we execute your campaign, we continually measure our performance and refine our approach to ensure you get the best results.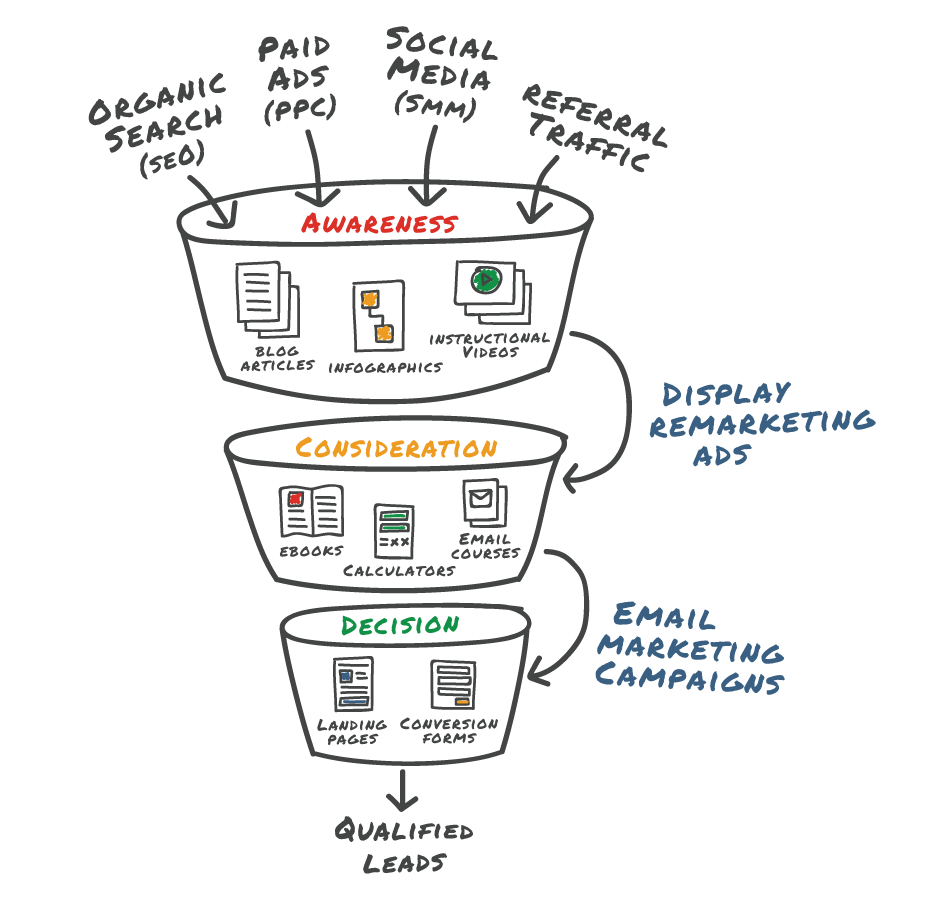 Proven Approach to Building an Online Sales Funnel that Pays for Itself
How to Win More Customers With Your Website
Fix Your Website
Fill Your Sales Funnel
Improve & Grow Your Business