How would your tourism business change if we helped you develop a steadily growing stream of bookings?
As an owner or operator of a tourism business, continually growing your bookings is your primary marketing challenge. But with all of the options, it can be difficult to know where to go next.
We've helped many tourism companies develop and implement successful tourism marketing strategies. We've done this through our relentless focus on problem solving and continual improvement.
Through that experience, we've developed a proven system that gets predictable results for tourism businesses including guided tour operators, local tourist attractions, and hospitality businesses.
In fact, the typical result of our tourism marketing strategy is 30-50% growth in bookings in the first year with a 3X or better return on investment.
Travel, Hospitality & Tourism Marketing Case Studies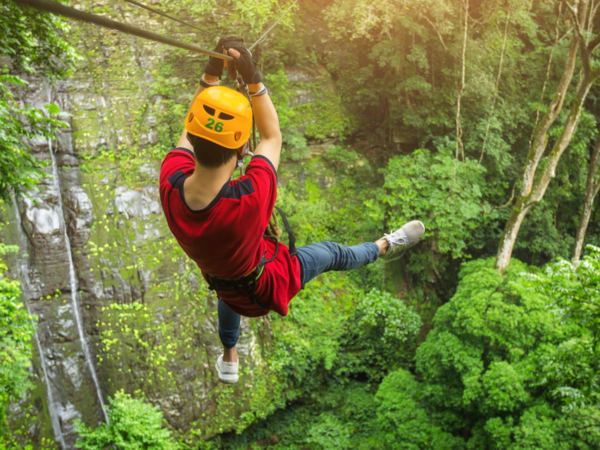 Outdoor Adventure Center Sees 221% Increase In Tour Bookings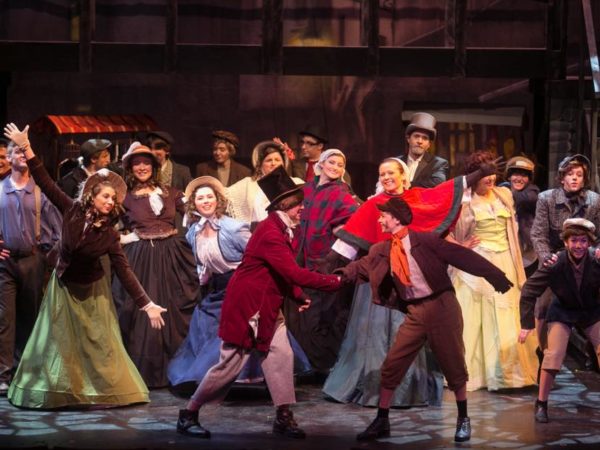 Up By 80%, Local Theatre Thrives With Online Marketing Strategy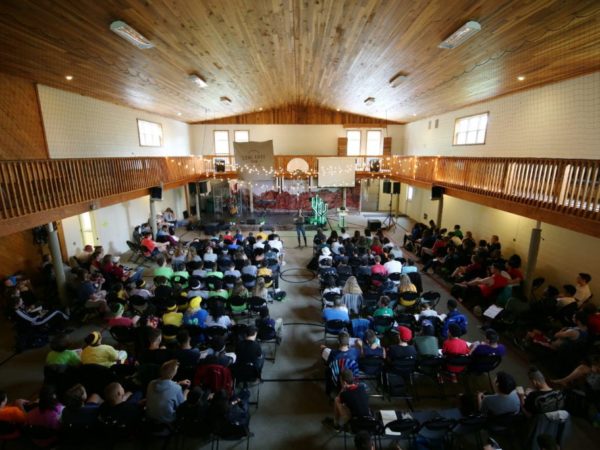 Retreat Center Experiences 256% Increase In Group Retreat Inquiries
Our Proven Process for Growing Tourism Businesses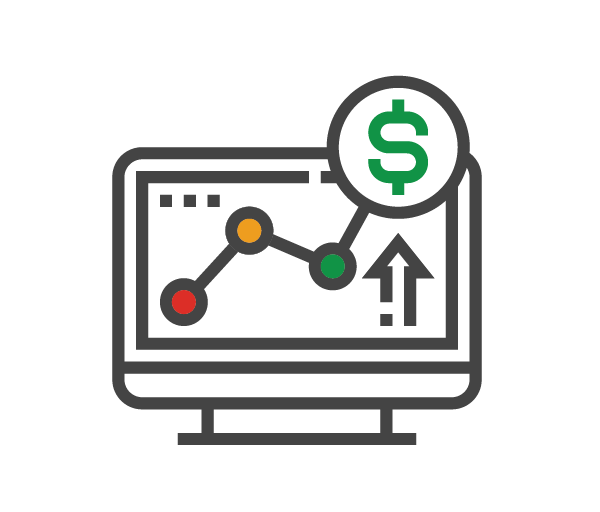 Develop Growth Road Map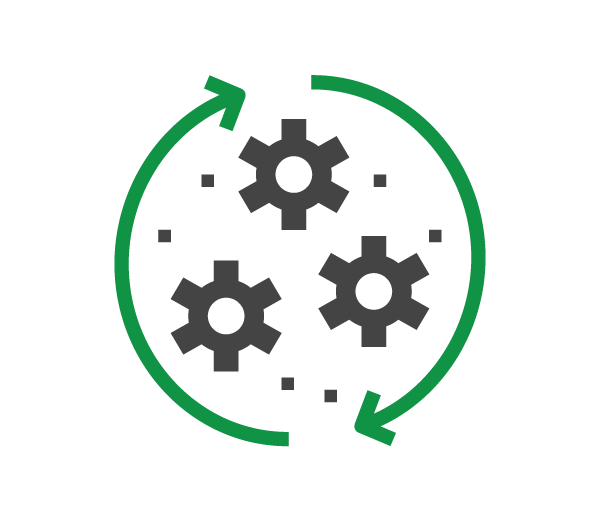 Build Inbound Lead System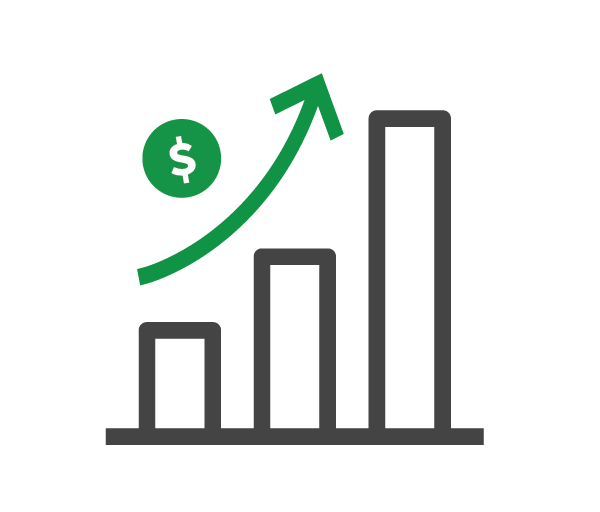 Grow Lead Volume
Travel, Hospitality & Tourism Marketing Agency Services
Growth Road Map
Get a tourism marketing strategy that you can count on to deliver more bookings
Website Design & Development
Build a high performing website that is designed to convert your visitors into bookings
Internet Marketing Services
Fill your website with traffic from tourists that are ready to book thru targeted marketing campaigns
Specific Tourism Marketing Services Include
Strategy & Analytics
Market Research
Competitive Analysis
Google Analytics
Conversion Tracking
ROI Analysis
Creative Services
Logo Design
Brand Messaging
Website Design
Web Development
Content Creation
Paid Advertising
Search Ads
Display Ads
Video Ads
Social Media Ads
Remarketing Ads
Search Engine Optimization
Technical SEO
On-page SEO
Local SEO
Link Building
Online Reviews
Digital Marketing Services for a Variety of Travel, Tourism & Hospitality Businesses Including…
Accommodations
AirBNB Rentals
Bed and Breakfasts
Cabin Rentals
Campgrounds
Conference Centers
Guesthouses
Hotels
Inns
Resorts
Retreat Centers
Summer Camps
Vacation Rentals
Indoor Entertainment
Aquariums
Bowling
Comedy Clubs
Concert Venues
Dinner Theatre
Escape Rooms
Family Fun Centers
Laser Tag
Live Theatres
Movie Theatres
Museums
Performing Arts
Sightseeing Tours
Charter Bus Tours
Cruises
Cultural Tours
Farm Tours
Food & Wine Tours
Garden Tours
Heritage Tours
Historical Tours
School Fields Trips
Trolley Car Tours
Walking Tours
Zoos
Outdoor Activities
Amusement parks
Bicycle Tours
Boat Tours
Diving & Snorkeling
Golf Courses
Helicopter Tours
Jet Ski Rentals
Paintball Games
Skydiving
Waterparks
White Water Rafting
Zipline tours
Terry Buda Moser
18:30 07 Jul 21
"From other companies I've worked with, it's the honesty and integrity of your firm that sets Improve & Grow apart. I know that our dollars are well invested and will grow our business – that you have our best interests in mind. I have appreciated the honesty during COVID especially on where to best invest our limited dollars. It's clear you understood the current business climate and would only recommend tactics that could bring a return. We have a great deal of respect for everyone we have worked with, and we feel they are experts in their field. I also appreciate your focus on tourism and what you've done for the industry, especially during COVID, in providing guidance and strategies. Your team always answers our questions and is quick to respond. Even if the work can't be done immediately, you give guidance on timing that is helpful for us – your team has also been quick to fix urgent issues, such as our online store during the busy holiday season. We appreciate our relationship with Improve & Grow and look forward to future successes together."
Sam Shoemaker
14:10 03 Feb 21
On Feb 1, I had my 4 year work anniversary. This team is wonderful and the job fulfillling, and I'm excited for year 5 and beyond! I have never seen the kind of dedication to our clients as I have here. Conviction to put our clients' needs before our own is real and it shared by our whole team. BUT, in this review, I want to stress something else…Each member of our growing team is encouraging and inspiring in their own way. We work hard for our customers and company, but all the while enjoying each other's company, even when it's only virtual. We look for ways to help each other and we take the time required to understand one another.Is it a perfect team? No, we get a little snarky or even angry, but after someone has their time upon their high-horse, there is most often a humble apology shared.This past year was full of unimaginable change. Yes, tough painful change, but good change as well. Yes, this post is a litle sappy, but I think this sentiment will be shared with my team members.I'm grateful for Improve & Grow. I'm looking forward to continuing to better serve our clients, community, and our team. ~ (Sappy) Sam.
Marc Crusemire
13:01 19 Oct 20
I run a scooter tour business in Lancaster, PA. We were looking for an agency that could help us generate more bookings from our website. Improve & Grow didn't just offer us a standard SEO package, they helped us develop a comprehensive digital marketing strategy with all of the numbers to back it up. In our first year we grew by over 30%, and we are already crushing last years sales, despite a 2 1/2 month shutdown due to COVID-19! The team is very responsive and fun to work with.
Thomas Stanley
13:25 11 Sep 20
Before Improve and Grow our website was with a hosting company and we were using their limited website tool. We were introduced to Improve and Grow about 4 years ago and have not looked back. We were cautious about entrusting our website to a new agency and expressed our concerns. Carl answered all of our objections, laid out the plan of action and we moved forward. They redesigned our website and began the task of SEO, PPC, creating links and creating value in our website to help us rank at or near the top of searches. Their work has helped our business grow. They have been available for even the most basic of questions, helped us understand the process. I've had significant interaction with nearly everyone on Carl's team and found them knowledgeable, professional and with the best interests of our business at the front of their work. Take a solid look at Improve and Grow and I think you will like what you see.
Worked with Carl and team on several different websites and SEO strategy. Very professional and responsive. Results on SEO generation have been strong. I really enjoyed working with the group and will do so again when its time to start a new project.
Jennifer Dopp
01:08 11 Feb 20
Carl and his team at Improve and Grow helped us in so many ways, like teaching us about Search Engine Optimization and how to improve our Paid Ad Campaigns. With every small improvement they made, we saw improvement in our ticket sales! Thanks so much!
Connie Dienner
19:25 12 Oct 19
I absolutely love, Carl and his team at Improve and Grow! They go above and beyond to work with you and your business needs no matter your size. They have helped us take steps within our budget, and set goals we can achieve. We have seen tremendous growth since working with them, and continue to strategize with them for the future! A huge thank you to Carl for working with us, and helping us to understand our market and business!!
Casey King
13:34 08 Oct 19
As a small business stepping up from a generic website providing limited results, it was important to me to find a company that understands website design and development projects. Not just on an aesthetics level, but also in terms of building in SEO and improving search results. The team at Improve & Grow nailed it!
Nicole Andersen
19:19 14 Apr 19
Carl and Sam did a phenomenal job developing the website for Twin Pine Manor Bed & Breakfast. It was evident that they genuinely care about their customers' businesses and helping them to grow. They took my ideas and helped to create the dream/vision I had. The whole experience was organized, efficient, and clear. I was kept up to date on our progress and any questions I had were answered quickly. I have already and will continue to highly recommend Improve & Grow.
Hayden Smith
21:20 14 Feb 19
This is an Amazing team that can take your SEO, online presence, and ROI to an entirely new level. If you need a team that can handle anything from on-site & off-site SEO, PPC, and digital marketing strategy, call Improve & Grow!
Garry Davis
20:17 09 Oct 18
I have been working with Improve & Grow for a while now and their ability to provide us with leads has been outstanding. Highly recommended company.
Jean Kilheffer Hess
17:11 15 Feb 18
Improve and Grow exhibits a client-centered focus that results in vibrant collaboration.
Rachel Thomas
21:19 13 Dec 17
An incredible team that goes above and beyond to service clients!
Misty Skinner
13:20 11 Dec 17
My company has been working with Improve & Grow for over a year. Since working with their polite and professional staff we have seen a HUGE growth in our website traffic and leads. Digital Marketing was a new venture for us and though I may not understand (trying to learn) ALL that they do, I TRUST them completely to do the right thing. They are amazing at customer service and I would recommend them to any company that wants to improve and grow.Misty K. SkinnerVice President of MarketingBR Williams
Mike Dallmann
19:47 08 Dec 17
Now that we have been working together for 6 months, the marketing campaign has FAR EXCEEDED my expectation. Not only are my current staff and I completely booked with new projects, we are looking to add new staff to accommodate our influx of business. My company went from looking to add more work, to trying to figure out how to complete all the new projects we have obtained. This happened in a short 6 months. I could not be more impressed with the results of this campaign!
Jamie Sensenig
14:06 30 Aug 17
Carl and his team are extremely knowledgeable and well versed in market trends and best practices. They have been very helpful in building our online presence as well as creating a beautifully redesigned website. Improve and Grow lives up to their name.
Scott Berry
23:42 07 Apr 17
Love this team. We work with them all the time! If you are looking to drive more qualified traffic to your website…give them a call.
James Baron
16:25 02 Apr 17
Carl and his team are outstanding! I spent a number of years in the industry before I stepped out to operations and away from the marketing and development business. I have found it very difficult to find anyone that provides the level of service and QUALITY that I demand and know is possible in this industry. Carl and his team deliver exceptionally well and you'd be hard pressed to find a better team.I highly recommend them for anything related to online marketing and strategy as well as other things that they are capable of assisting with as well. You won't be disappointed!
Bryce Finnerty
20:27 21 Mar 17
Improve & Grow have been the key reason our site ranks so high for industry search results. They are true experts and we consider them a mission critical team member since most of our leads come from Google.
We've worked with the team at Improve & Grow for nearly 2 years, and they continue to surpass our expectations. Incredibly knowledgable and intuitive, but what I appreciate most is their level of service and the way they conduct their business. Thanks for being a great partner for us!
Melissa Bauman
00:47 17 Oct 16
A little over a year ago, our company made the decision to hire Improve and Grow to improve our SEM strategies. With 9 locations across Texas, we were worried that it would be difficult for I&G to individualize their approach in each of our markets. I have been pleasantly surprised to find that Carl is receptive to our suggestions, and he has been eager to learn about our business. Additionally, we have seen positive results and we expect that will only continue. I don't say this lightly, but we have come to trust Carl and his team with what we consider one of our most valuable marketing tools. I would highly recommend Carl and his team.
Justin Harnish
13:41 12 Oct 16
I have worked with Carl at Improve and Grow over the past 3-4 years. Prior to that time, I worked with 2 other SEOs that over-promised and under-delivered. Not so with Carl. He has taken the time to understand our goals, study our market, and guide us toward being well positioned in every respect. He is transparent with his successes/failures, he is reliable with project deadlines, and it is obvious that he works hard to over-deliver on the goals that he sets for his accounts.One of the things I respect most about his work approach is the effort he puts into testing/tracking, and then making decisions based on hard data vs. "best guesses". Sometimes this isnt always possible or worth the effort, so he is realistic in this regard as well, but whenever possible, projects are created to be track-able and to generate statistics that can guide future actions.
Next Reviews
Tired of Investing in Random Acts of Marketing?
Get a data-backed digital marketing strategy that shows you where to invest and what results to expect »
Tourism Marketing Questions & Answers
Tourism marketing uses a variety of mediums such as websites, digital ads, television, radio, print, etc. to promote specific attractions to consumers who plan to visit or live in a particular destination of interest.

It depends on who your target audience is and where they spend time and seek out information. As tourists typically aren't familiar with local sources of information, they often turn online to search engines and travel directories when they are seeking things to do or places to stay. As such, digital marketing tactics such as search engine optimization, pay-per-click advertising, and social media, are very effective. Print advertising, billboards, television ads, radio commercials, and other offline marketing channels may also work well.

Your marketing budget depends on many different factors such as your local market, the level of competition, and the cost of your experience. Your current position in the market and the pace you want to grow are also important factors. As a general rule of thumb, established businesses spend at least 5% of their revenue on marketing, while businesses looking to grow rapidly may spend as much as 10% of their revenue.

Results will vary based on many factors such as how much you spend and where you spend it as well as market conditions. In our experience, effectively targeted marketing should yield a minimum of a 300% return on investment.

The best plans are based on data, not opinions. Our approach is to start by understanding your business – how much you want to grow, who your ideal clients are, what makes your experience unique. Then we conduct extensive research to understand your market potential and gather competitive intelligence. We also take an honest assessment of your current online presence. We use what we learn to identify the best opportunities to achieve your growth goals. The result is a data-backed digital marketing strategy that shows you where and how to invest and what results to expect.
Tourism Marketing Resources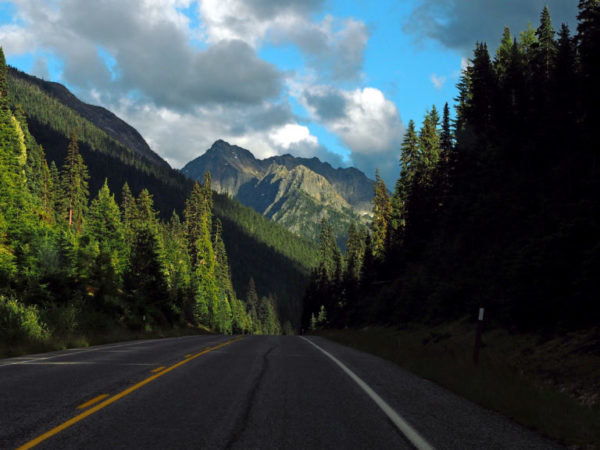 Booking Growth Accelerator Training Video
Learn the exact approach we use to help tourism businesses grow their bookings by 30-50%
Watch the Video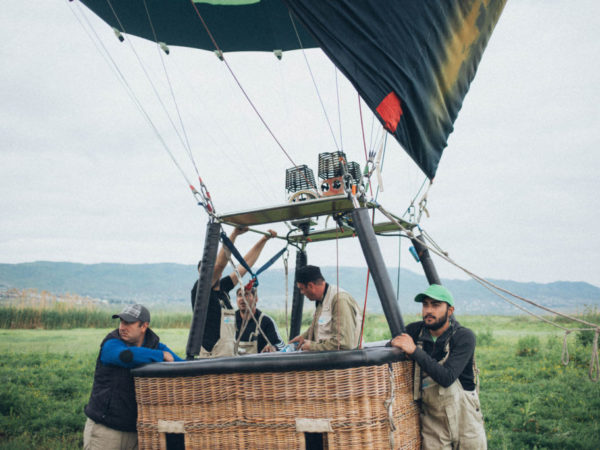 Accelerate Tourism Marketing Meetup
A virtual meetup for tourism business leaders to share best practices and learn from each other
Access the Meetups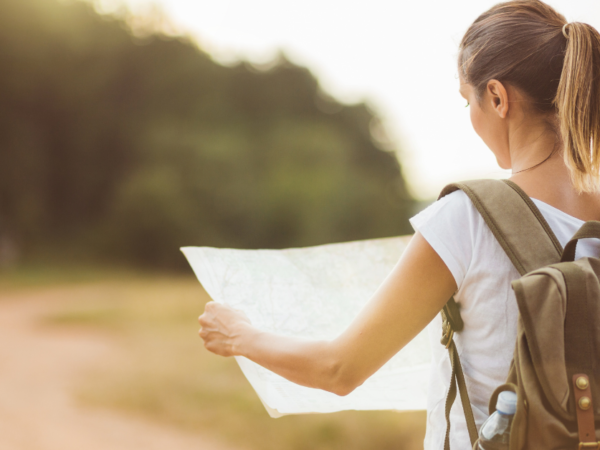 Tourism Marketing Blog Articles
Read blog articles with practical tips and helpful advice for tourism marketing strategies and tactics
Access Blog Articles
Featured Tourism Marketing Blog Articles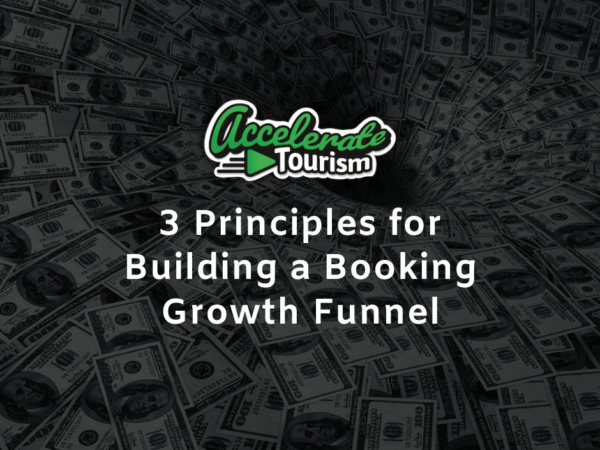 3 Principles for Building a Booking Growth Funnel
10 Hospitality Marketing Trends To Be Prepared For In 2021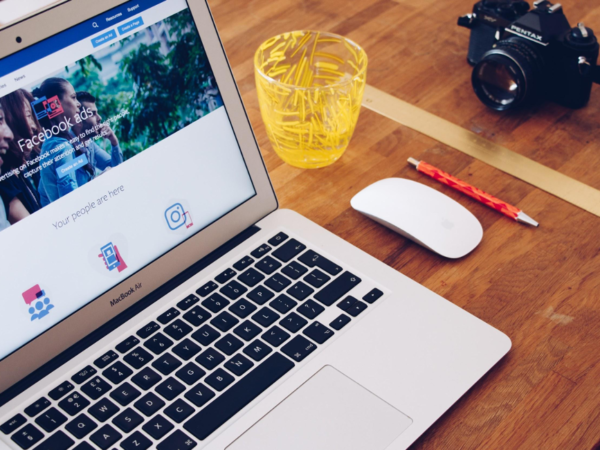 Boost Tour Bookings with Winning Messaging, Creative, and Targeting on Ads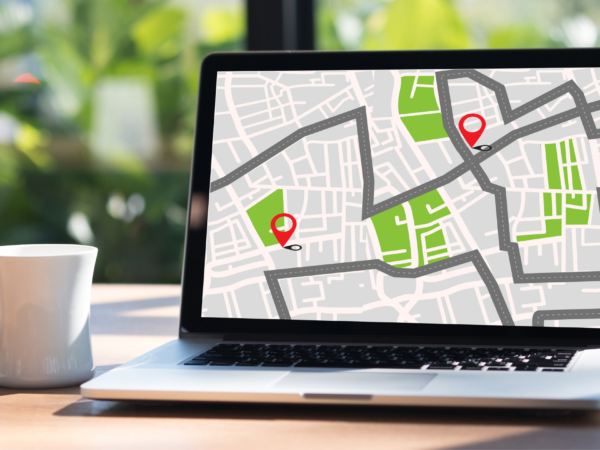 10 Tourism Marketing Ideas To Reach Travelers Planning To Visit Your Destination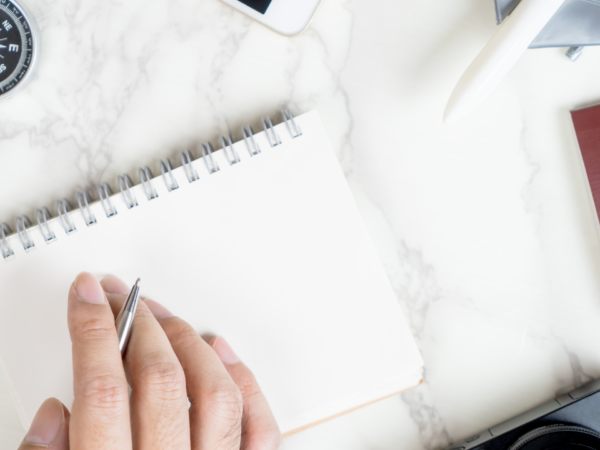 How to Grow Your Travel Business with Online Reviews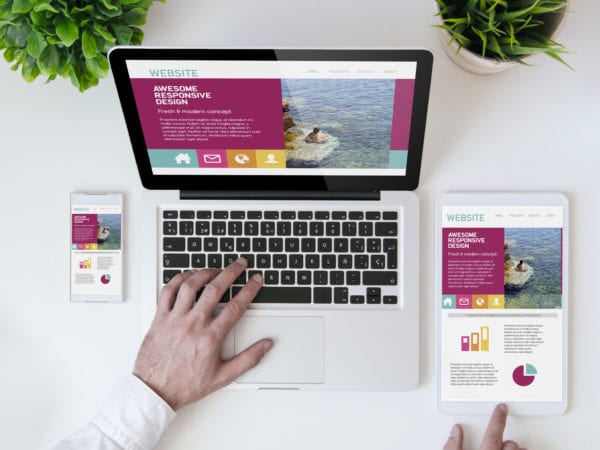 10 Key Factors to Include In The User Experience Design Process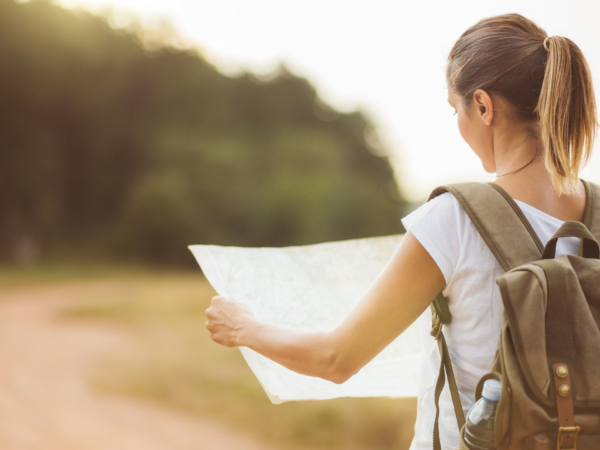 5 Practical Tips For Building Your 2021 Tourism Marketing Plan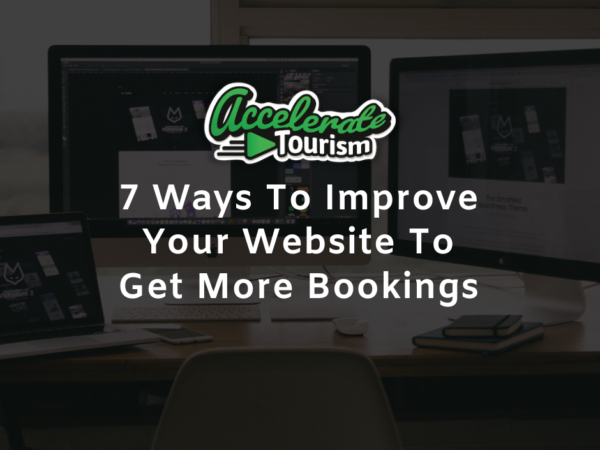 7 Ways To Improve Your Website To Get More Bookings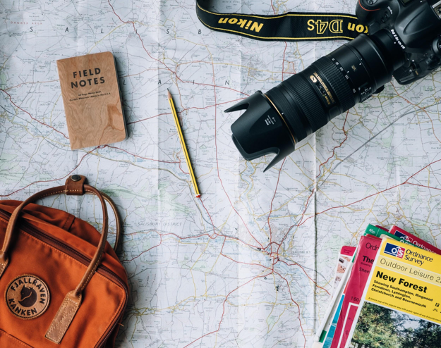 How to Leverage Local DMOs and TPAs to Get More Bookings