Is your website failing to make you money?
---
Are you concerned that your website is old, outdated, or not up to industry standards?
Are users contacting you with questions about things that you try to explain on your website?
Not getting enough sales leads through your contact form?
Are your website visitors having a hard time understanding what you sell?
We're here to help you build a website that makes you money.
Creating a good website should be easy.
We agree! However, too often we see businesses creating nice looking websites while ignoring the big question – Is this website actually going to make me money?
Working on your own website can be just as expensive as hiring an experienced WordPress developer. Others have spent thousands of dollars and many hours on websites that confuse their audiences and send them away to their competition. No more leads or sales than their old site.
We want to work with you to design, develop, and optimize your site into your 24/7 sales engine that stimulates growth for your bottom line. 
The Benefits of a Well-Designed Website:
Deliver more consistent profit-building sales activity
Allow potential customers to better understand your offer before they contact you
Put your customers in a better buying mood when you meet their expectations
Increase leads as you nurture your customers to the point of purchase
Work 24/7 to engage your customers whenever they are ready
4 Simple Steps to Get Started
Our Website Design & Development Services
Website Design
for WordPress
Increase your sales activity through a website that's easy to understand. We'll design an aesthetically pleasing website with a clear message that drives your customers to action.
Website Development
for WordPress
Make it easy for users to convert by giving them fast loading, glitch-free pages. We develop a site, or work on an existing your site, by writing clean code that makes your browser and Google happy.
Maintenance & Improvements
for WordPress
Invest your time where it's most profitable. Our team will work with you to identify the best ways to improve your website performance, and we'll keep up with bug fixes.
Conversion Rate Optimization
Make more money from your website visitors. We'll help your website meet the users' needs and expectations, resulting in more form fills, phone calls, and online purchases.
Branding & Messaging
Strengthen your impact through your logo, words, and images. We'll help you clarify your message so customers will understand how you help them solve their problem.
Hosting Optimization
Improve your online experience with fewer downtimes and faster page loads. We'll help you find the best web hosting platform, one that will provide expert support if problems arise.
How we make your Website investment work for you: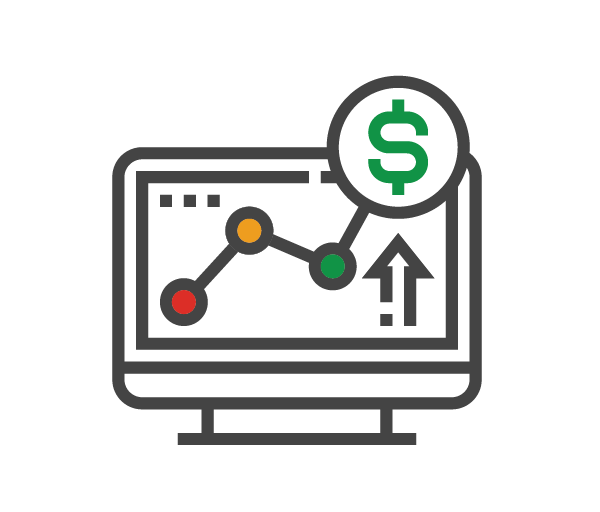 Develop Growth Road Map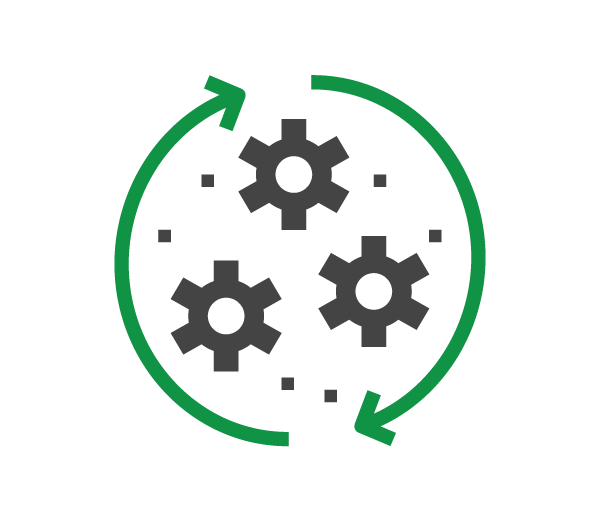 Build Inbound Lead System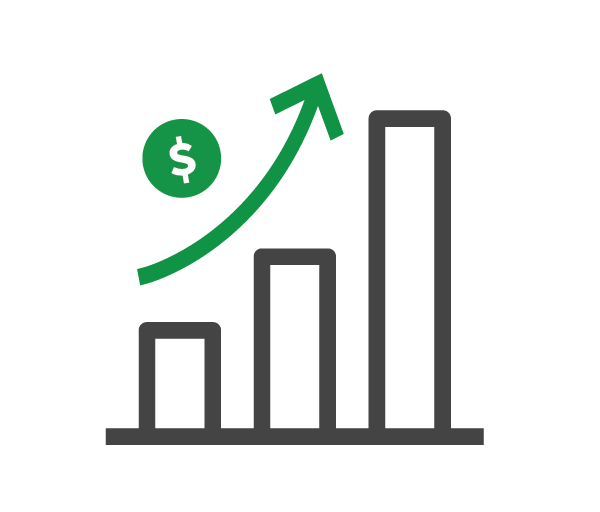 Grow Lead Volume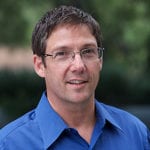 Improve & Grow have been the key reason our site ranks so high for industry search results. They are true experts, and we consider them a mission-critical team member since most of our leads come from Google.

Bryce Finnerty, HingePoint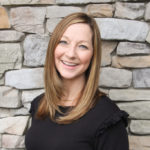 Carl and Sam did a phenomenal job developing the website for Twin Pine Manor Bed & Breakfast. It was evident that they genuinely care about their customers' businesses and helping them to grow. They took my ideas and helped to create the dream/vision I had. The whole experience was organized, efficient, and clear. I was kept up to date on our progress and any questions I had were answered quickly. I have already and will continue to highly recommend Improve & Grow.

Nicole Anderson, General Manager, Twin Pine Manor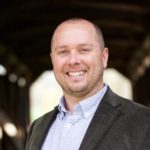 As a small business stepping up from a generic website providing limited results, it was important to me to find a company that understands website design and development projects. Not just on an aesthetics level, but also in terms of building in SEO and improving search results. The team at Improve & Grow nailed it!

Casey King, Owner/Principal at King Conservation Group
Does your website meet users' expectations?
---
There was a time when a website was just an online brochure that included basic info and phone number, but those times are long gone.
As your customers become more online-savvy, their behaviors and expectations change – and so must your website.
Here's the thing… If your website isn't your most productive sales tool, you're most likely leaving opportunities on the table to better not only your bottom line but your life in general.
We want you to have a website that attracts online users, shows them that you understand their problems, gives them your solutions, builds their confidence that you're the trustworthy option, and makes it easy for them to engage with you to initiate the sale.
How do we get you a website like that? Every situation is different. If you have a decent website, we start by making any necessary design or development improvements. If you want or need a new website, we can aid you by designing a new one that will appeal to your target audience. From there, we will develop that new site according to industry standards and best practices.
Beyond website design and development, we can assist you by writing sales-driven copy that leads customers down their buyer's journey, or we can even improve design and develop a new logo and visual brand to better align with your target audience.
When a visitor lands on your site, you have to make a lasting impression in a matter of seconds. Having clearly defined guidelines for how you communicate in words, images, and video will give a visitor a more consistent, informative experience.

Before we create any content for your company it is crucial that we:

Define your visual brand
Discover your brand voice
Outline key brand messages
Develop your target audience

We have various tools and strategies to develop these guidelines that will inform not only your website content but can help you establish a clear message across all your communications.

Designing and developing a profitable website that supports your sales funnel takes more than just building a website. Your website should be your hub for your online sales funnel. Because of that, we're driven to think a little differently when we build sites for our clients. We build and design websites for companies in Lancaster, PA and all across the USA.

Here's how we approach helping you build a better website:

We start by documenting your business goals related to the new site, define the scope and budget, and personalize your target audience.
Next, we begin exploring, colors, mock website designs while we begin to outline how the site will fit into your online marketing strategy.
Then, once designs and strategy are approved, we  develop your new site along with any content that needs to be created.
Finally, we will launch the site and we begin to monitor performance and continually optimize and improve your site.

When developing content, is it vital to know who you are creating the content for and the goal of the piece of content. Knowing your target audience allows us to create content that's centered on solving their unique problem.

A huge part of this is determining what stage of the buyer's journey a target audience is in:

Awareness Stage: They are becoming aware that they have a problem and need to find a solution.
Consideration Stage: The customer is considering how to solve their problem.
Decision: Finally, they have identified a few solutions and now need specific information to make their final decision.

Establishing the goal of the piece of content gives us focus when researching and producing the piece. These factors bring clarity to what format, such as an eBook, blog, or infographic, is going to perform best and accomplish the goal.

Content promotion is a step in the content marketing strategy that people often overlook. Even after we create that great piece of content, people are going to have a hard time finding it unless we promote it.

There are many channels that content can be distributed through, and some of which aren't always considered. The power of social media is known to everyone, so it is no surprise that posting, sharing, and promoting your content to social sites is worth your time. But email campaigns, email outreach, and guest posts are other great ways we promote your content.

Getting your content in front of your potential customer is a profitable step. And we'll take care of that for you.

Myth: More traffic = More leads

When monitoring the metrics of a website, it's easy to be distracted by the "Site Visits" and "New Users" numbers. Often, we need to focus on the actions users of our site take that show they are moving closer to buying

.

"Conversions" is the term that we use for these actions, and conversion rate optimization is what we do to increase the frequency of those conversions. For instance, two of the most obvious conversions that we like to see on a website is phone calls or website form fills. Some other conversions that we like to define and foster are time spent on page, engagement with content like videos or downloads, or even how far down a page they scrolled.

Our approach to Conversion Rate Optimization:

Audit, optimize, or define page goals
Develop an in-depth understanding of how the user engages with the page through the use of website monitoring software
Make changes to your website based on real user feedback
Continuously optimize the users' experience on the website
Develop dedicated landing pages with messages that are geared toward the potential custom

No longer can businesses have set-it-and-forget-it websites. Technology changes fast, and security issues are a constant serious threat. And search engines like Google, Yahoo, and Bing are constantly changing their criteria for what makes a good website.

For 95% of our clients, we provide monthly, on-going website support and optimization that:

keeps website content clean and fresh
keeps search engines delivering their pages to users
gives them peace of mind that when something happens, they have experts who will respond promptly
gives them a competitive advantage through access to experts in development, marketing, content, and technology.
Frequently Asked Questions
There are lots of factors to consider, but the first and most important question to evaluate is whether your current website is getting you the results you need. If not, it's important to diagnose why. You might just need to make some tweaks or you just might need to redesign your website. Click here for an article that walks you through the key questions to consider.

If you are looking for some outside consult, we offer a free, in-depth website audit that will tell you exactly where you stand and what kinds of improvements to consider.

We also offer a simple, 5-minute website ROI calculator that will evaluate the return on investment you could see from improving your website.

Website conversions are metrics that you define the results you are getting from your website and marketing campaigns.

There are many ways to approach defining conversions. If you've used Google Analytics or any other website monitoring software, you may be familiar with statistics such as Page Views, New Users, Sessions, Time On Pate, and other metrics. While these are generally good indicators, they don't always reflect whether users are taking meaningful actions toward becoming a paying customer.

Our approach is to evaluate your website and define conversion goals that gauge where a user is in your sales funnel. These goals can be things like, downloads, newsletter sign-ups, phone calls, contact form-fills, call-to-action links clicked, etc. These are all examples of things users do as they move through the buying process.

Learn more about the importance of conversion tracking from our blog. 

We're not sure… Snarky remarks aside, this is really an honest answer without knowing more critical information. In order to properly answer this question we need to consider the following:

What kind of business do you have? What do you sell? How do you sell your product/service?
What do you need the website to do? Are there any special features you require? Does your website need to talk to any other business software?
Do you have a website now? If so, what platform is it built on? What kind of content is on the site?

And each situation has its own unique set of questions, challenges, and solutions.

We have built websites that cost $3000, and we've built websites that cost $20,000. It all depends on your business, and how much return on investment you can get from a website that works for you and helps you win more customers.

Not sure how to evaluate your ROI? Click here for a simple website ROI calculator. 

If you'd like to move forward with a website project but need a specific estimate of the cost, the best thing to do is to contact someone who knows how to evaluate your sales strategy and develop a website that drives sales.

Yes! We have experience using and developing with the Gutenberg editor for multiple WordPress websites. We also train our clients on how to use it.