Do you need more leads in your sales funnel right now?
Pay-per-click (PPC) ads, which you've probably seen at the top of Google search result pages, your newsfeed on Facebook, or in banner ads on many websites you frequent, are hands-down the fastest way to generate highly qualified traffic to your website. Yes, you'll pay for each click (hence the name), but if your campaigns are designed correctly, you will get higher than normal conversion rates because you'll only be serving ads to users that are in your target audience and are in the market for your services.
PPC can also be the most risky approach because you pay for every click and can burn a lot of money fast if you don't make the right choices with targeting, ad copy, landing pages, and bidding strategies. That's where we come in. We specialize in taking what we've learned about the services you provide, your unique selling proposition, your target users and the value they are seeking, and turn that into high-performing online ad campaigns that have a positive return on investment.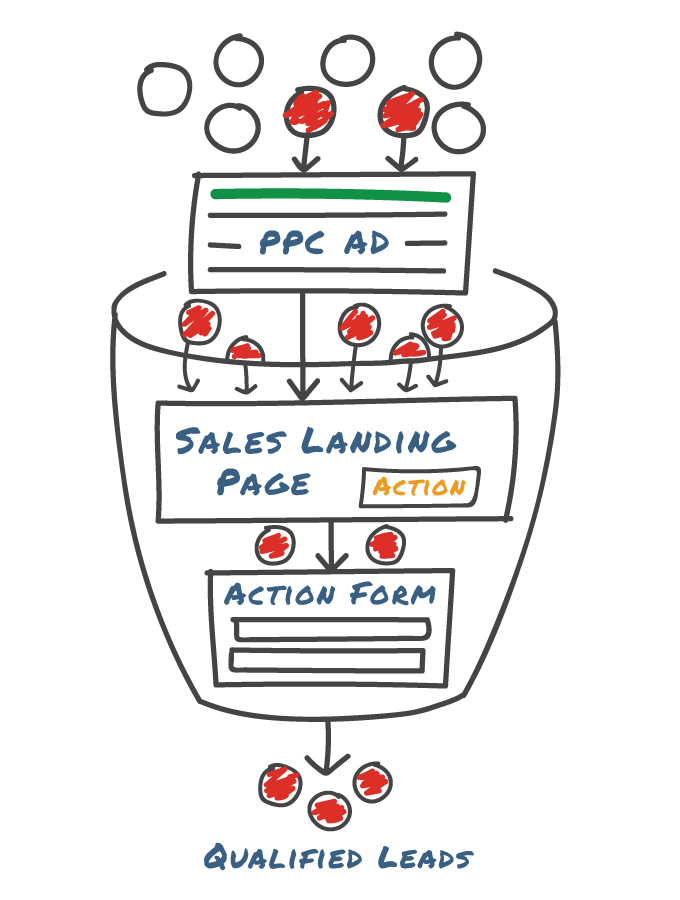 PPC Services
Paid Search Ads
Display Ads
Display Remarketing Ads
Product Listing Ads
Social Media Ads
How PPC Works
MEET PHIL
Phil operates a successful regional law firm with three locations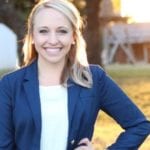 A little over a year ago, our company made the decision to hire Improve and Grow to improve our SEM strategies. We have seen positive results and we expect that will only continue. I don't say this lightly, but we have come to trust Carl and his team with what we consider one of our most valuable marketing tools.

Melissa Bauman, Urgent Care for Kids
Read the Case Study
More on How PPC Works
Have you ever noticed the search listings marked as sponsored at the of the search results page? Or perhaps the banner ads that show up on popular websites. Or maybe you've seen sponsored content in your Facebook, Instagram or LinkedIn feed. These are all examples of "pay-per-click advertising" or PPC, where an advertiser (that's you) pays the advertising platform (Google, Facebook, etc.) to serve ads to users of their platform. It's called "pay-per-click" because you only pay when a user clicks on your ad.
PPC ads are a highly effective method to develop an audience and generate qualified traffic to your website. You simply create an account, set up a campaign and provide your credit card and within hours you can be serving ads to your target audience. PPC ads can also provide very high conversion rates because you have precise control over who sees your ads using criteria such as the keyword they searched, demographics like age or gender, interests like sports or shopping or even behaviors, such as online purchases or previous website visits.
Paid Search Ads
Paid search ads are text only ads that appear on search engine results pages (SERP). Ads are triggered when searchers type relevant queries that advertisers are targeting. The search engine chooses which ads to show and in what order in an auction-style bidding process that is governed by a variety of factors including bid, ad relevance, and website experience. These are typically the most effective ads because users clicking on them were already in the market based on their search, however, the cost per click is typically higher than other ad formats.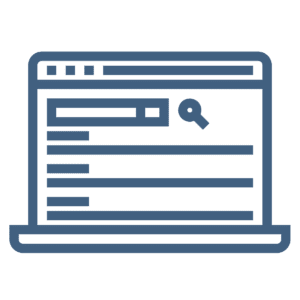 Display Ads
Display ads come in many shapes and sizes and appear on websites that rent out their space for advertising revenue.  These ads are sometimes referred to as "banner ads" because they often appear at the top of a website but may also show up in the sidebar, footer or even in the middle of an article or newsfeed on Facebook. Many display ads platforms work on an auction-style bid where advertisers select targeting criteria such as demographics or behaviors and a price they are willing to pay. Display ads are typically used for generating awareness for your brand, awareness or product and have a lower cost per click.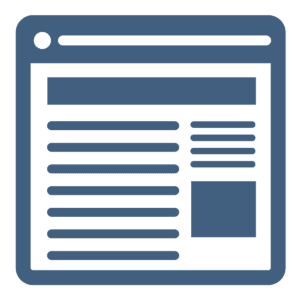 Display Remarketing Ads
Display re-marketing ads, also referred to as "re-targeting" ads, are a special form of display ad that specifically target users that already interacted with your brand by watching a video, visiting a landing page, purchasing a product, etc. These ads are typically used to re-engage a user to return to your website to make another purchase or move further down the sales funnel. They are typically very cost-effective and have a higher than average conversion rate.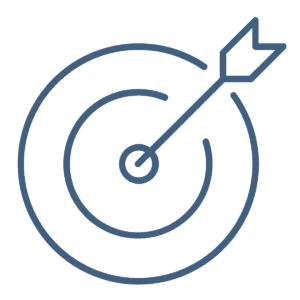 Product Listing Ads
Product Listing ads, also referred to as "Shopping" ads, are a special form of display ad used by e-commerce websites that sell products. Similar to search ads, shopping ads are triggered by criteria such as keyword and location. Shopping ads tend to perform very well because they display a product image, description and price in a carousel-like format. They also tend to have a relatively low cost per click.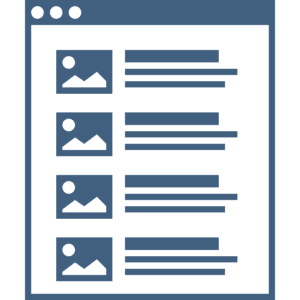 Social Media Ads
Many social media platforms, such as Facebook and Instagram, offer the ability to run ad campaigns. These platforms are attractive because they offer highly specific targeting criteria, that enable the advertiser to refine their target audience based on behaviors, interests, and triggers such as post engagement. Social media ads are similar in cost to traditional display ads but often result in higher engagement due to the use of more visual or interactive content.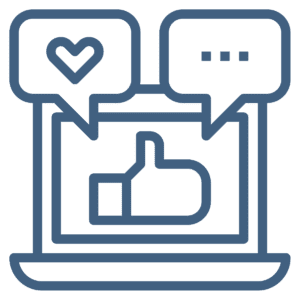 With PPC as part your online sales funnel…
You'll begin getting traffic to your website immediately
You'll have very precise control over your targeting
Visitors from ads will be more likely to convert
You can adjust your budget as needed to increase or decrease leads
How to Win More Customers With Your Website
Fix Your Website
Fill Your Sales Funnel
Improve & Grow Your Business
Frequently Asked Questions
It depends on your business objectives, sales model and the level of competition. PPC can be a great way to kick-start traffic and in many industries, users that click on ads are more likely to convert to a lead and provide a very high rate of return. However, if your website has a low conversion rate and you work in a very competitive market with a high acquisition cost, you may not be able to make a good return. In this case, SEO services will take longer but may provide a better ROI. Click here for a more detailed explanation.

In general, PPC works very well when you target the right audience, use compelling ad copy and send the user to a high converting landing page. It can take time to "dial in" these factors, so it also helps when the cost per lead is well below your breakeven point.

We have a handy audit tool that can tell how well your campaigns are performing and provide you with a list of opportunities to improve your return. Click here to learn more about the tool.

It depends on your objectives. In general, search ads provide the best return on investment, because you are serving an ad to a user that has already declared an interest in a keyword you've decided to target, therefore that user is more likely to convert.

Display ads are typically more effective for developing awareness within your target audience because you are pushing your ads in front of a user as a strategy to build awareness and generate interest. That said, there are highly effective targeting strategies that can be used, such as remarketing, that can enable you to get very high returns on display ads.

Social media ads are similar to display ads, however, the focus is more on content, such as videos and images. Social media platforms offer more complex targeting criteria, so you can get a lot more creative with targeting based on behaviors, interests and even triggers like post engagement, website visits or past purchases. When done well, this can lead to developing very targeted audiences that have a high conversion rate and high rate of return.
Are you already running campaigns on Google AdWords?
Find the bottlenecks in your AdWords account and get money-saving insights within 2 minutes.