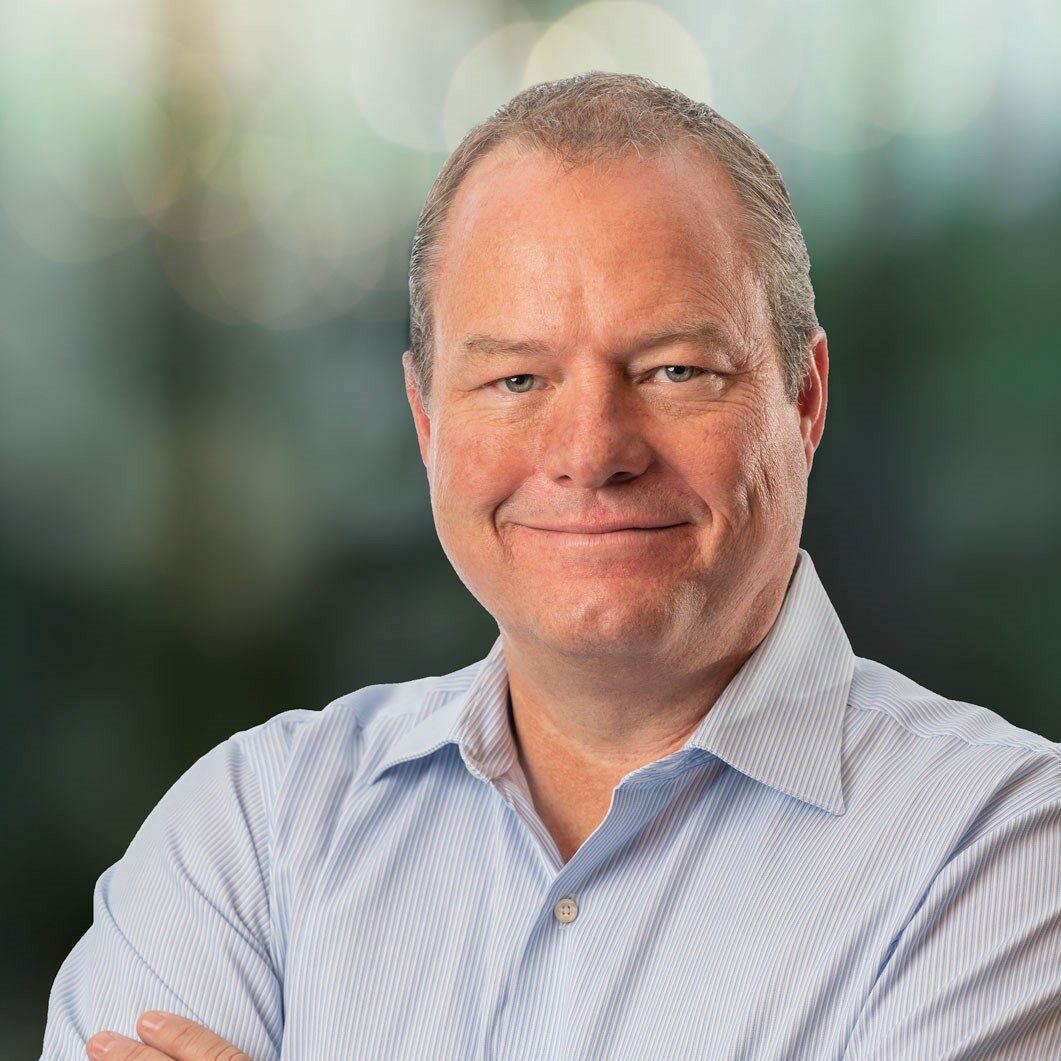 "Improve & Grow is an outstanding B2B lead generation agency. WCI has enjoyed double-digit revenue growth year on year and that's a direct effect of Improve & Grow helping us get more high-quality leads."
Chris Hagans, Managing Director, WCI Data Solutions
Challenges
Generating qualified sales leads
Chris Hagans, the Managing Director at WCI Data Solutions, wanted to reach more potential customers. Specifically, the company wanted to attract Fortune 500 companies that need cloud-based solutions for data management, data analytics, and business intelligence. The WCI team wanted to work directly with IT decision-makers.
At the time, WCI's lead generation strategy was creating helpful resources like tutorials, eBooks, and white papers. However, this strategy attracted a lot of unaligned search traffic and unqualified leads.
"We tried several lead generation strategies on our own and we were mildly successful but we didn't get the outcomes that we were looking for. We had a high number of leads but they did not fit WCI's ideal client profile," Chris recalls.
The WCI team spent a lot of time trying to educate these unqualified leads on how WCI's solutions could solve their problems. It was a difficult process and most of these efforts were wasted because a significant chunk of the unsuitable leads didn't convert.
Additionally, WCI had a sales team that was doing a lot of cold prospecting. It was working, but it was very labor-intensive and the lead flow was unpredictable.
Chris knew that WCI could do better on the lead generation front. He knew that with the right partner, WCI could attract suitable leads who would go on to be paying customers.
When one of WCI's sister companies recommended Improve & Grow LLC as a proven lead generation agency, Chris decided to give them a try.
Solution
A proven approach to generating quality leads
WCI Data Solutions partnered with Improve & Grow to generate qualified sales leads but they got so much more. They got a digital marketing strategy and a proven approach to generating high-quality leads.
Growth Road Map
First, Improve & Grow developed a custom Growth Road Map for WCI. This digital marketing strategy was informed by a deep analysis of WCI's business, target audience, online presence, and revenue goals.
Chris was impressed by how Improve & Grow helped WCI refine its brand messaging because it was critical in helping WCI hone in on the best way to position its solution to its target audience. "The way Improve & Grow thought through our brand positioning was very valuable. They were able to digest what we do and give us a solid way of translating it into a message that resonates with our ideal clients," he says.
Next, Improve & Grow carried out thorough research to pinpoint WCI's ideal client profile before creating ads and landing pages to attract them. They spent a lot of time understanding WCI's business and asking Chris and his team a lot of clarifying questions.
The strategy included identifying SEO and targeted PPC campaigns to attract qualified traffic to the website and mapping out enhancements to the website that would improve conversion rates and search visibility.
Chris says, "The best thing about Improve & Grow is that they really tried to understand who our ideal client is so that they could make it easy for them to find WCI and help them understand our solutions. This aligned our solutions with their goals and desired outcomes."
Build Phase
With the strategy outlined by the Growth Road Map in place, it was time for the Build Phase. Improve & Grow made key improvements to WCI's website including, updating their website theme to be more reflective of its brand and target audience, redesigning a selection of the most trafficked landing pages, and implementing SEO best practices across the site. They also improved web analytics by configuring conversion tracking for all website forms and website phone calls.
Improve & Grow reconfigured WCI's Google Ads campaigns to focus on more relevant keywords with high commercial intent and implemented a display retargeting campaign to re-engage users that had previously visited key sales landing pages. Improve & Grow also developed and launched a multi-step ad campaign on LinkedIn to help WCI generate new demand for its services from people within its ideal fit prospect audience that wasn't already seeking out its services.
Improve Phase
In the Improve Phase, Improve & Grow redesigned most of the main pages of WCI's website and helped them develop new sales landing pages focused on attracting traffic and converting leads from users seeking specific data management or data analytics services that aligned with WCI's key offerings. They also monitored and refined the ad campaigns, tested new ad creative, and adjusted targeting settings to dial in the performance of the ad campaigns.
After successfully implementing and improving WCI's data consulting and data management lead generation system, Improve & Grow helped WCI jump on an emerging opportunity. They helped WCI develop a series of case studies that demonstrated their expertise in creating data solutions for Amazon Web Services and other cloud platforms.
Chris and his team have found an expert, trusted, and dependable partner in Improve & Grow. "It's easy to find agencies that can build websites, design pretty logos, or place ads but it's hard to find one that does all that and helps generate high-quality leads like Improve & Grow. They are truly unique and they have a great team that's easy to work with," he states.
Results
3x more leads and 2X higher sales win rate
After working with Improve & Grow since 2018, WCI has achieved its goal of reaching more potential customers and generating more high-quality leads. Today, WCI has 3x more sales leads than it did when it started working with Improve & Grow.
Crucially, lead quality has improved tremendously. These leads are aligned with WCI's ideal client profile and the sales team doesn't have to spend a lot of time educating them. "Not only are we getting 3X more leads, but their quality is also way higher because we are targeting them accurately with the right message. They understand our services and are helping us get in front of prospects that are already seeking out those services," Chris reports.
WCI has improved its sales win rate by 2X thanks to increased lead quality. This increase in win rates has had a positive impact on revenue with $616k in revenue from documented deals won in 2021. "WCI has enjoyed double-digit revenue growth year on year and that's a direct effect of Improve & Grow helping us get more high-quality leads," says Chris.
Chris is thrilled because WCI's visibility has gone up with a 48% increase in traffic from sales landing pages. Additionally, WCI has gotten a 6X return on their marketing costs as compared to the revenue generated.
These outstanding results coupled with a predictable flow of quality leads have made WCI more sustainable and made Chris and his team more confident. He says, "WCI's partnership with Improve & Grow has enabled us to project our growth and plan for the future accurately. We can make more strategic decisions because we have confidence in our sales pipeline instead of just flying by the seat of our pants."
For B2B service companies, Chris recommends Improve & Grow wholeheartedly. "Many agencies can't do what Improve & Grow does. They have a fundamental understanding of our business, our solutions, and our ideal customers and they're able to translate our experience into actionable marketing," he concludes.
Ready to Get More Qualified Sales Leads?