We're all thankful that 2020 is behind us.
We can look forward to another year. But, whether 2021 is any better, we wanted to take a step back and look at many of the positive things that happened for Improve & Grow in what has been a very difficult year.
2020 I&G Client Successes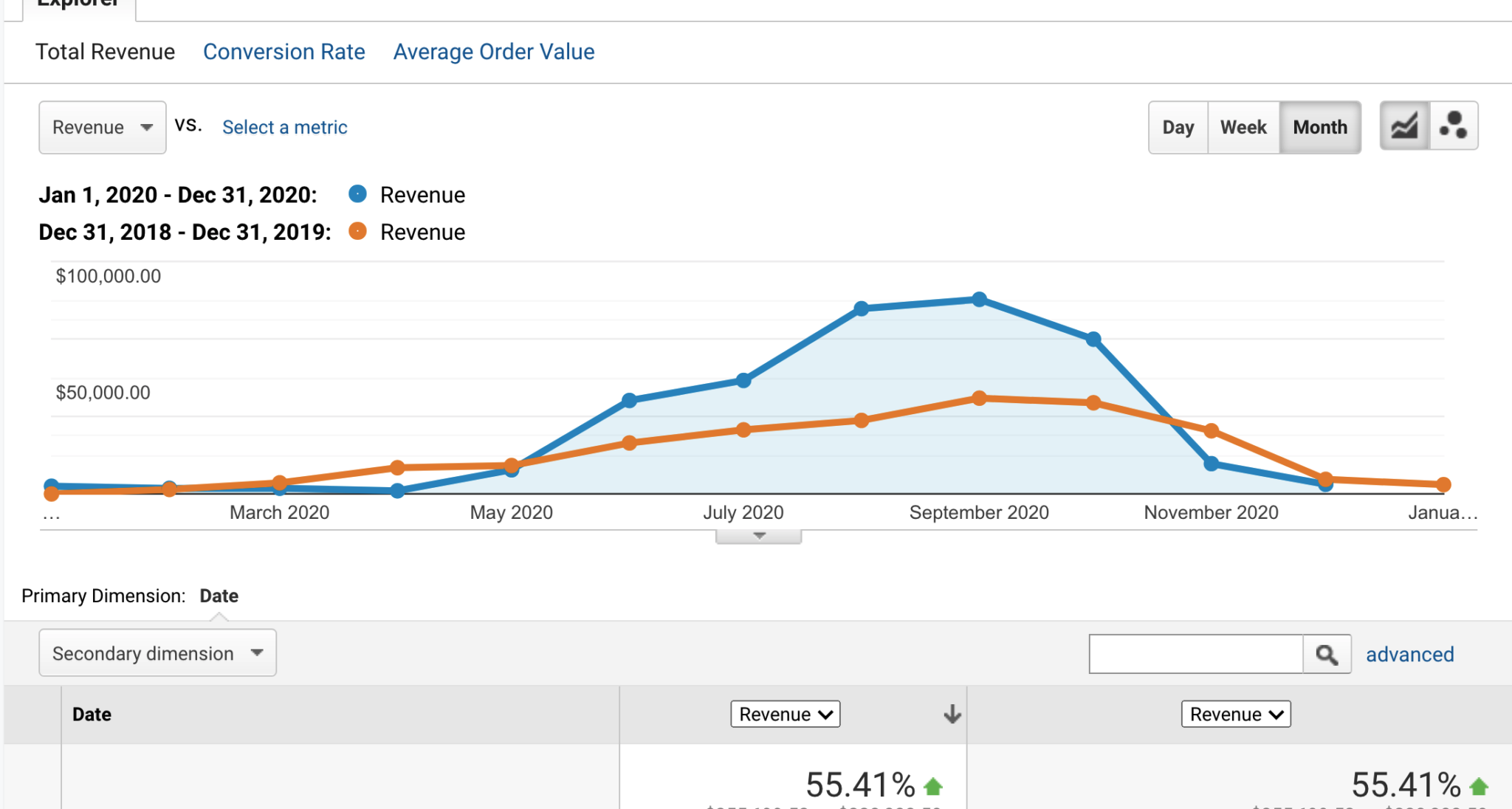 First, we want to start with our clients. I'd like to point out that this list is the longest, which is exciting to us. It's encouraging to know that through it all, we could continue helping our clients in a time that is not normal. We are thankful for every one of the people we serve and for them allowing us to help make a difference in their business.
National playground installers saw a 17.5% increase in overall landing page traffic due to the targeted blog posts we created.
National provider of ceiling sign hanging solutions was able to profitably pivot their business to provide low-cost, low-hassle hanging sneeze guards and kits on their eCommerce store. After launching the sneeze guard and kit pages, from May through December they had over 10,600 visits to these pages with 99% of visits arriving on the site through one of these new pages. Additionally, sessions increased by 21,393 or 59.6%, and transactions increased by 323 or 27%.
Local Lancaster County scooter tour company was up in revenue despite the impact of the COVID shutdown, driven by our SEO work and the addition of targeted Facebook Ad campaigns. The result was an increase in site traffic by 68% while booking revenue saw an increase of ~50% over the 2019 season.
Lancaster-based cyber security firm saw record levels of organic traffic. In 2020, our work on organic search traffic grew their organic visits by 25% over 2019. Traffic in June through December all exceeded any prior history for the level of monthly traffic.
We continued to help grow a custom software and integration consultant based in Dallas, TX grow website traffic. As a result, our client saw a dramatic increase in leads for SharePoint and Procore solutions, driven by the development of highly targeted landing pages. Specifically, this client saw website traffic was grow by 24% over 2019 while leads from the website were up 95%.
A local adventure center had a significant year for outdoor activities, despite the impact of COVID. Our team's overhaul of their outdoor activities page and targeted ad campaigns helped them end the year with online bookings up 393% over 2019.
Utilizing Google and Facebook PPC campaigns, we helped two playground equipment manufacturers dramatically increase their website sessions and leads from 2019 to 2020. This resulted in one company's website sessions increased by 103% and conversions increased by 51%. while the second manufacturer's sessions increased by 200% and conversions increased by 296%. Note: conversion tracking was in effect for only a partial year in 2019.
Other Client Wins
Big Data Development & Consulting Firm traffic/leads grew for AWS and Azure keywords because of the new landing pages we created.
Alabama trucking and logistics company website traffic was up by 80% and they closed a deal with a new, large account through their website.
Annville, PA custom cabinetry company and launched a new website with that we developed using our new custom WordPress Gutenberg capabilities.
I&G Company Successes


Behind the scenes, 2020 was a year with loads of… "improving and growing" for our company. We grew in numbers and improved processes while expanding capabilities and strategically restructuring our team. It was (and still is) an exciting time to be a team member of Improve & Grow.
Added Taylor Conroy (account strategist) and Aaron Gardner (web designer) to our team to support our client services and creative services.
Transitioned our part-time digital marketing associate to meet our expanding PPC and SEO needs
Reorganized our team into a new organizational structure to help facilitate company growth. We now have three teams, Client Services, Digital Marketing Services, and Creative Services.
Skip Lefever and Sam Shoemaker moved into new managerial roles that help support our new team structure. Skip is our Digital Marketing Services Director and Sam is Creative Services Manager.
Our Creative Services team dug deep into developing for WordPress Gutenberg, resulting in an improved custom WordPress development process and expanded our custom website functionality giving more creative power to our client websites.
Greatly expanded our content capabilities and processes with our outreach manager, Scott Rehnberg, charging into a new content management role. In 2020, we brought on more landing page and blogging work than ever before, plus creating infographics and other content in house.
After moving to ClickUp (our new project management system) at the end of 2019, we had a successful year of using this new tool to improve our workflow and processes.
With years of experience running large corporate teams, our Digital Marketing Director, Skip Lefever, also took on the role of Process Champion to continue our efforts in improving our process and product.
Our team successfully navigated the pandemic-forced move to working from home for much of 2020. With this smooth transition, we were able to continue serving our clients without any interruptions in service!
Expanding cross-training efforts among various team members allowed us to better distribute workload from our growing list of clients.
Launched 12 new websites, including our biggest website project, which included programmatically creating a WordPress site that functions as a corporate/parent site with 26 connected, but independent brand child sites. So, it's kind of like we launched 38 sites, right?
I&G Community Success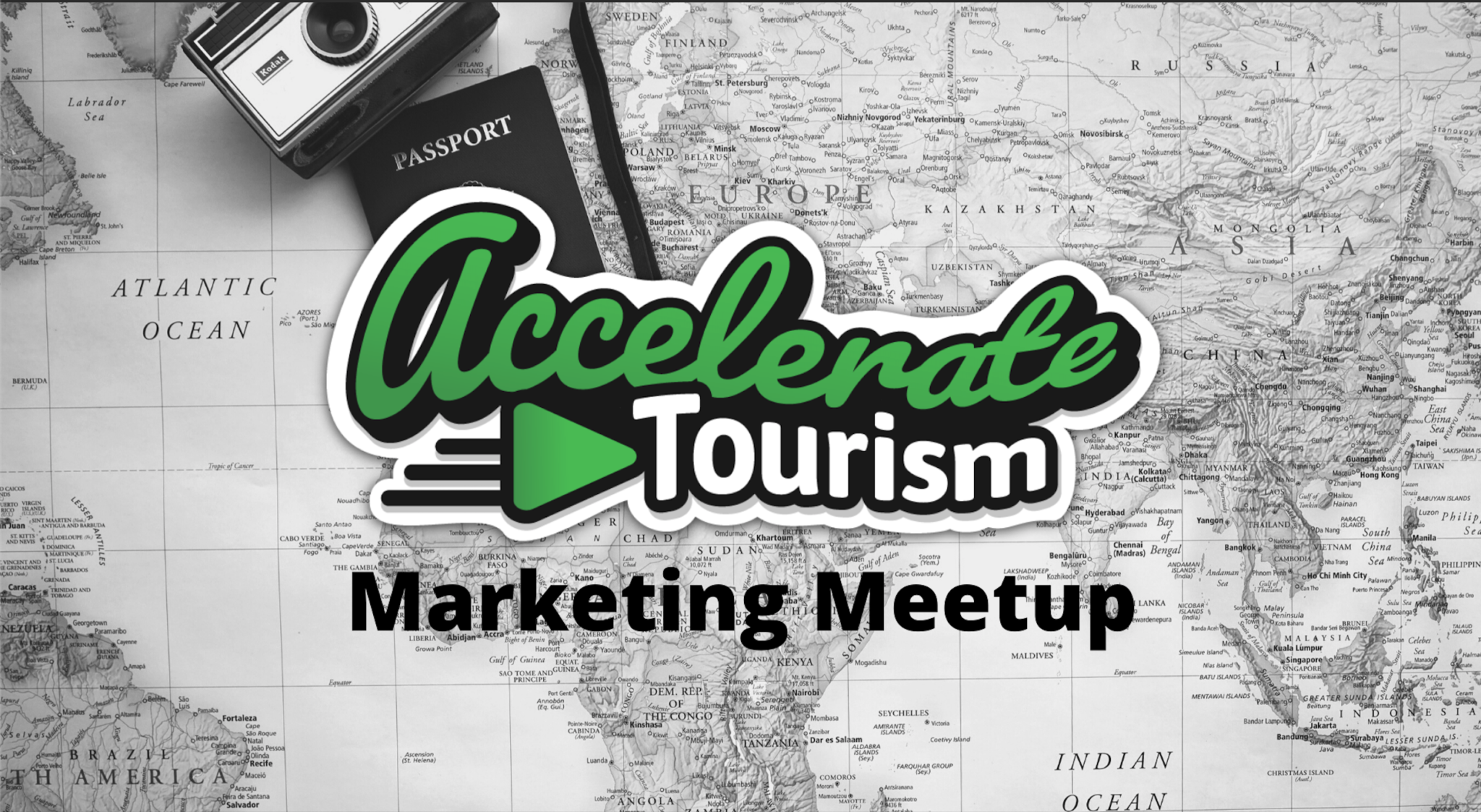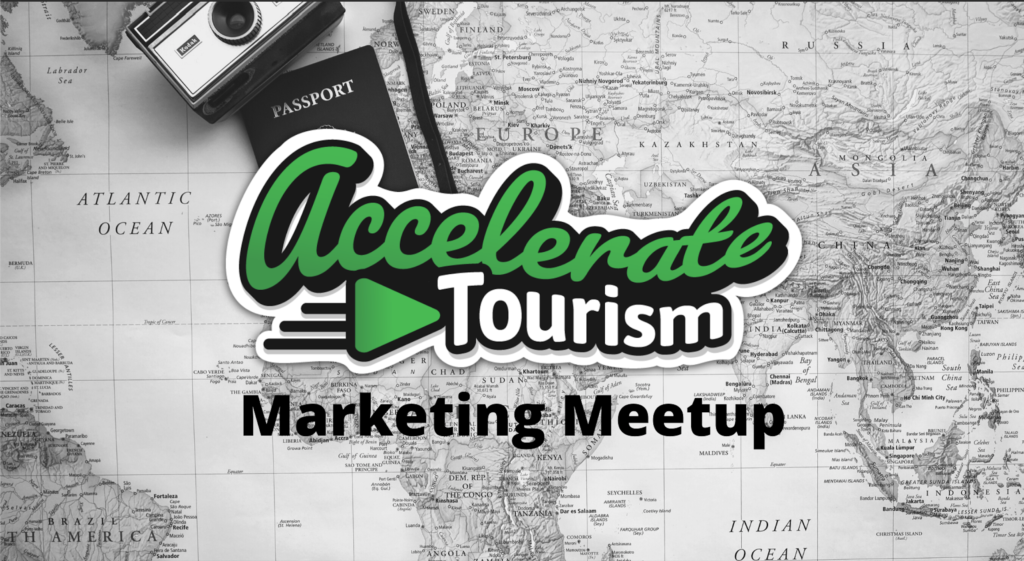 Being active in helping our community is important to every one of our team members. During a year of uncertainty, it was encouraging to be able to find creative ways to help our community of clients and the local community here in Lancaster County.
Through the lockdowns, mandates, and general economic stress of 2020, we enthusiastically continued our practice of giving 10% of our profits to several nonprofit organizations throughout the year.
We developed and launched the Accelerate Tourism Meetup to help tour operators affected by the pandemic. Our team invested over 400 hours developing and conducting 15 virtual meetups, which had over 200 participants. We also started a series of blog articles that we will make available to anyone in the tourism industry to help them with their marketing in 2021.
We worked with Recovery Lancaster to help small businesses in Lancaster County during the pandemic. Over $30 million in grants were awarded to Lancaster County businesses, and thousands of businesses received PPE kits.
Ending Thoughts
This exercise is helpful, if for no other reason than to remember the good things. 2020 was hard, there's no denying that. But, we can be so overwhelmed by the stress, difficulties, headaches, and negativity that it consumes every little corner of our memory.
What's crazy is these are just a few things we collectively accomplished as a team. We did so much more, both as a company and as people. God only knows what 2021 will bring. But, if nothing else, we do our best to see, remember, and be thankful for every good thing.