On the surface, online marketing is simple – drive traffic to your website, generate leads, and close sales. But in practice, it's not always obvious how to develop the right traffic, create engaging content, and generate good leads in a way that produces more profit than you spend on marketing. Even when you do see some successes, all it takes is a new competitor or a change in technology to disrupt your results.
That's where we come in. We help you develop an online marketing strategy that is tailored to your business. We help you transform your online presence into an "online sales funnel" that delivers at least a 2-3X return on your marketing investment. And we're not done once the campaign is set up. In fact, that's really just the beginning. We continually monitor your campaigns, analyze the data, and use what we learn to test new ideas and refine our approach to ensure you get the best results.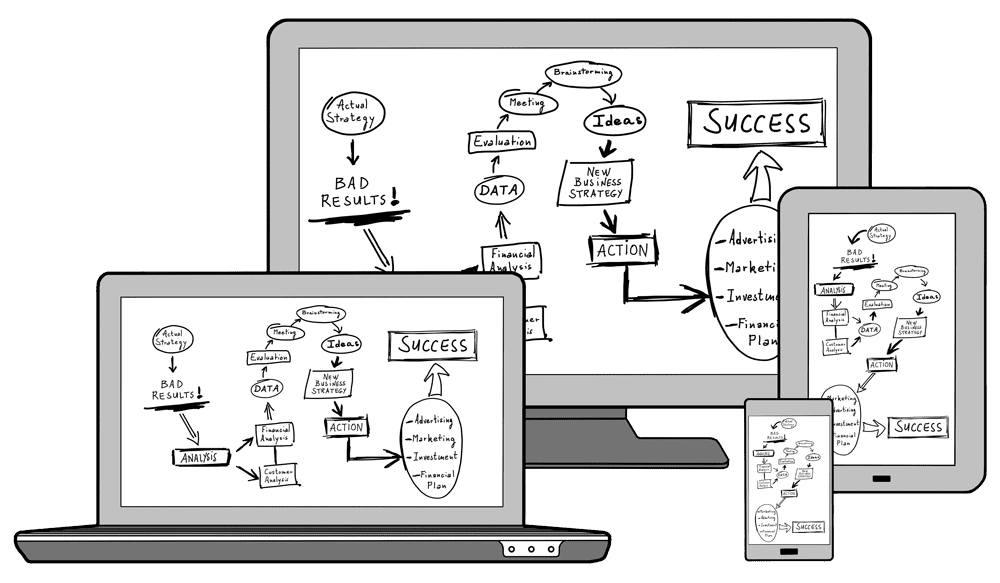 Click the Get Started button below or scroll to learn more.
Online Strategy & Analytics Services
Online Strategy Design
Design a customized online marketing strategy that is informed by in-depth research and analysis and results in a roadmap for hitting your sales goals.
Campaign Development & Launch
Develop the assets needed to drive your online sales campaigns, including your brand messaging, website content, ad creative and more.
Campaign Analytics & Tracking
Setup and track the right website analytics so that you know what's working, what's not and where to focus your improvement.
Campaign Management & Improvement
Regularly monitor the progress of your campaigns, analyze for improvement opportunities and continually test ideas to improve your results.
How Online Strategy & Analytics Works
MEET MIKE
Mike runs a solar installation company with 3 crews that operate in a five-state region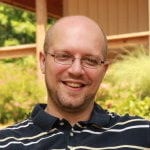 I have worked with Improve & Grow over the past 4 years. Prior to that, I worked with 2 other SEOs that over-promised and under-delivered. Not so with Carl. He has taken the time to understand our goals, study our market, and guide us toward being well positioned in every respect.

Justin Harnish, Refreshing Mountain
More About How Online Strategy & Analytics Works
Online Strategy Design
The foundation of an effective online marketing strategy is a solid understanding of your market, the competition and what your best opportunities are to compete. Our online marketing strategy is not just a printout of some cookie-cutter template you can find for free online. We deliver a customized online marketing strategy that is informed by in-depth markets research and competitive analysis that answers questions like:
How many website visits and online conversions do I need to hit my sales goals?
What will it cost to meet those goals in my market?
How is your competition going to market?
Is my website good enough to compete?
What are the tactics that are most likely to lead to success for my company?
After receiving your custom strategy, you'll have a roadmap for hitting your sales goals with a specific action plan that you can be confident will deliver the results you need at a profitable return.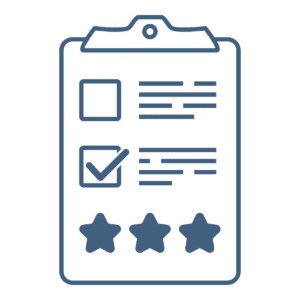 Campaign Development & Launch
Now that you have a custom online marketing strategy that is tailored for your business, we need to develop all of the components of your online sales funnel including preparing your website, creating your marketing campaigns and configuring analytics:
Develop your brand messaging and campaign workflow
Prepare your website for online marketing
Update or create new content for your campaigns
Setup your online marketing campaigns
Once all the components of your online sales funnel are developed, we'll work with you to test everything to ensure it's working as expected.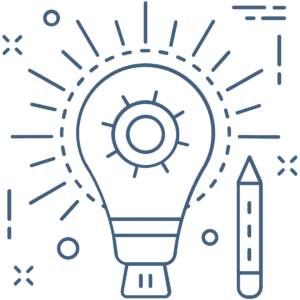 Campaign Analytics & Tracking
There are a lot of factors in marketing, but how can you tell if your marketing dollars are going in the right place if you can't measure what's working? That's the beauty of online marketing. With tools like website analytics, e-commerce, online forms and call tracking, you can answer questions like:
Is my website attracting the right kind of traffic?
Where are my website visitors coming from?
What marketing channels are delivering the best results for my business?
What can I do to improve the number of leads I'm getting?
We start every engagement by ensuring you have the right web analytics in place to measure the success of your campaigns. Our team is highly skilled in turning this data into actionable information that you can use to optimize your campaigns and maximize your return on investment.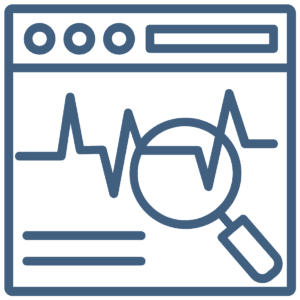 Campaign Management & Improvement
We see ourselves as an extension of your marketing team. We seek to understand your business model and online marketing goals and then work tirelessly to achieve them. We are always looking for ways to drive better traffic and more qualified leads or sales for your business. We critically evaluate every aspect of our SEO, PPC, and website services, asking key questions like:
Are we getting the results we expected? If not, why?
What can we be doing to further improve your results?
What new approaches, technologies, etc. can we apply?
We send you a detailed report of your progress and the work that we've completed and meet with you regularly to review progress and discuss opportunities for improvement.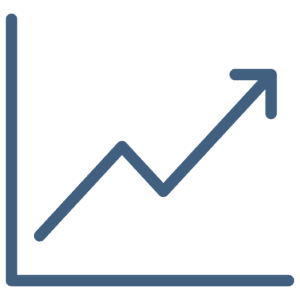 With effective Online Strategy & Analytics…
You'll know that someone is keeping an eye on your marketing
Your results will be improving every month
You'll know who to call if things don't seem to be working
You can trust that your marketing dollars are being invested wisely
Our proven process for filling your sales pipeline with qualified sales leads without random acts of marketing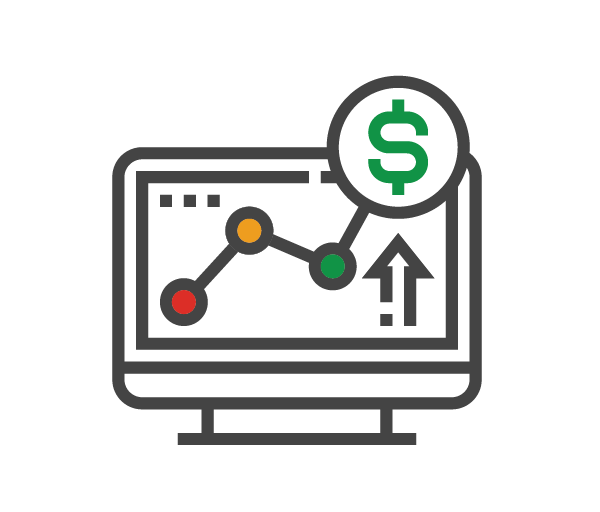 Develop Growth Road Map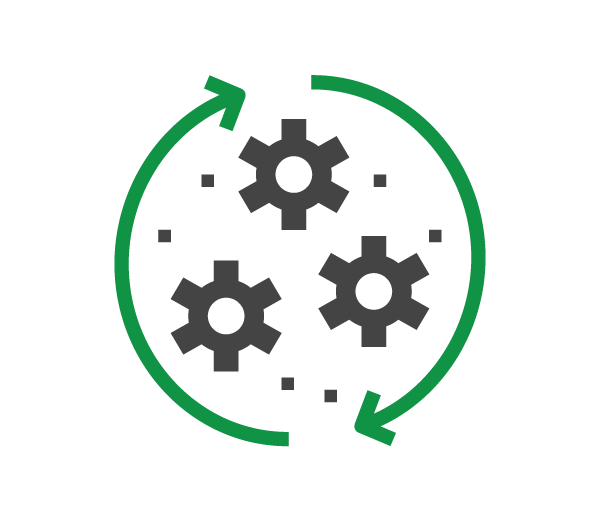 Build Inbound Lead System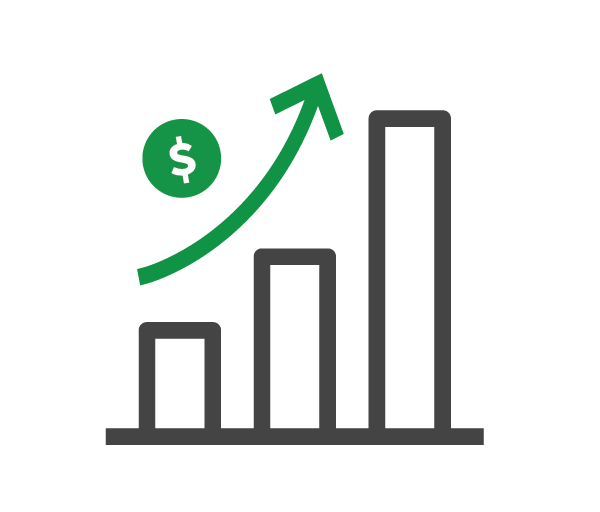 Grow Lead Volume
Frequently Asked Questions
There are many different approaches for online marketing: SEO, PPC, Social Media, Email, Content Marketing and more.

What will work best for you depends a lot on your target audience and the way that they make purchase decisions? For instance, if you have a consumer product that is best for young Mom's, running ads on Facebook or Instagram might work great. Whereas if you offer plastic injection molding services to large automotive manufacturers, search engine optimization might yield a better result.

A good way to explore this is to study your market and competition. This will help identify how other companies in your space go to market. For instance, you might find that other companies in your space are getting the majority of their traffic through organic and paid search.

It is also good to take an inventory of what will work best for your company. For instance, if you have a lot of great content and someone on your team that has the time, skill and energy to promote on social and email, content marketing might be an effective strategy.

Or if your website is already generating a good deal of traffic, but the volume of leads is lower than you'd like, then conversion rate optimization might be a good approach to consider.

Your return on investment (ROI) is going to be a function of a number of factors like the conversion rate of your website and the cost of developing traffic. It is also influenced by the effectiveness of your sales process and the profitability of your products or services.

We offer a free calculator that will help you provide of rough idea of your current ROI. It will also show you how your potential ROI if you invest in improving your online presence. Click here to try it out.

The first step is to determine the sales growth you are hoping to achieve through online marketing and what you can afford to spend to get it. For example, if you want to generate $500,000 in sales have a gross profit margin of 20%, you can expect $100,000 in profit. You certainly don't want to spend more than you'll make, so now you know the maximum you could afford to spend.

Click here to launch our marketing budget calculator.

The next step is to figure out what you actually need to spend to generate traffic and leads required to achieve your sales growth. To do that you, you'll need to figure out how much traffic and leads you need to get to your sales goal. Let's say your average lifetime value of a customer is $5,000. That means you need 100 new customers to get to your sales goal. If your sales close rate is 20%, you need 500 leads from your website. And if your website currently generates 2 leads for every 100 visitors (2%), you'll need 25,000 website visits to generate enough leads.

 Click here to launch our quick website traffic calculator.

Now that you know your goal for traffic and leads, you can consult with your marketing team or an online marketing agency to find out what it will cost to create those results. For example, you might find out that it will cost $36,000 to $50,000 to generate that kind of traffic through a combination of SEO and PPC.

In this example, it will cost between $36,000 – $50,000 to meet your sales goals, which will generate $100,000 in gross profit, which is a 2-3X return on your investment.