Internet Marketing & Website ROI Calculator
Should You Invest in Improving Your Website?
Discover the benefits you can gain from transforming your website to an online sales funnel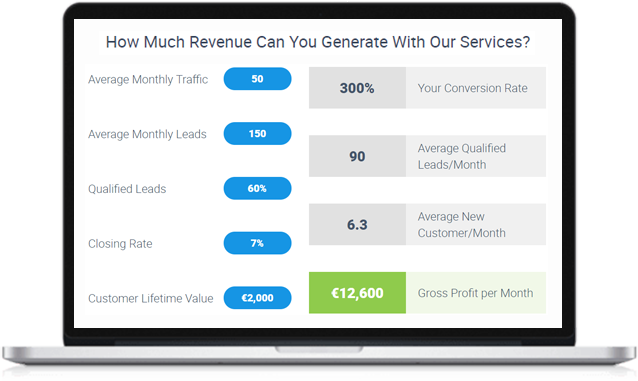 Your website is the most important part of your online marketing and communications. But if you've ever thought about changing it, you've probably run into a common problem…
How are you supposed to know how much to invest in website improvements?
We feel that Return On Investment (ROI) is just as important as you do. That's why we created this simple tool to help you.
Calculate revenue projections you can bank on in less than a minute—with our free Website & Marketing ROI Report.